Free delivery on all orders over £25
Free delivery on all orders over £25
Free delivery on all orders over £25
Free delivery on all orders over £25
Free delivery on all orders over £25
Free delivery on all orders over £25
Free delivery on all orders over £25
Free delivery on all orders over £25
Free delivery on all orders over £25
Free delivery on all orders over £25
Free delivery on all orders over £25
Free delivery on all orders over £25
Free delivery on all orders over £25
Free delivery on all orders over £25
Free delivery on all orders over £25
Free delivery on all orders over £25
Free delivery on all orders over £25
Free delivery on all orders over £25
Free delivery on all orders over £25
Free delivery on all orders over £25
Approaching Menopause? Permission to Feel What You Feel
Approaching Menopause? Permission to Feel What You Feel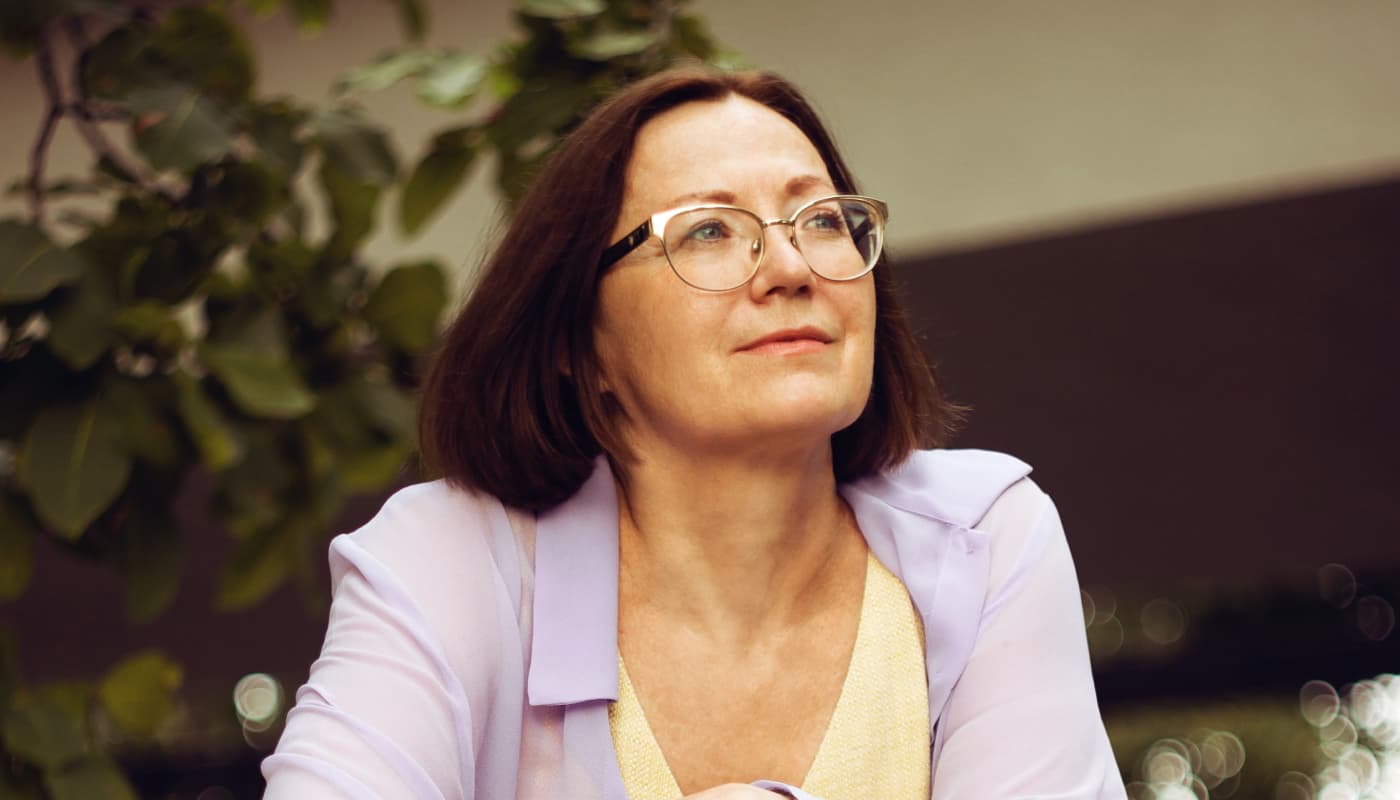 Emotional responses to menopause & their link to age
This is an article about the range of emotional responses to menopause that arrives naturally at the appropriate age of 45–55. Early or surgical menopause is a different situation and may understandably be associated with more negative emotions.
Before we go any further, please understand that it's normal to start experiencing symptoms of perimenopause as young as your late thirties while you're still having regular periods. That doesn't mean you're old because perimenopause is not about ageing.
Perimenopause is an inevitable hormonal transition akin to second puberty. Those premenstrual night sweats are, therefore, a sign your body is doing exactly what it was genetically programmed to do at the age it was genetically programmed to do it. It is nothing to be ashamed of!
Stigma and shame in (peri)menopause
Whether you rejoice at the end of periods or grieve your lost chance to have children, it is all fine and normal. You have permission to feel what you feel and not apologise or feel the need to explain yourself. In fact, as we'll see, the freedom to not apologise or people please might be one of the best things about menopause.
If you do feel ashamed of being in perimenopause, you're not alone. For example, according to the British Medical Association, perimenopause carries a stigma even in the knowledgeable profession of medicine. The Association surveyed more than 2000 female doctors and discovered that although many experienced symptoms, few were willing to discuss it with colleagues or managers for fear it would result in being "laughed at or ridiculed."
"If I mentioned my perimenopausal symptoms," said one respondent, "I would be stigmatised and disrespected as someone who was no longer rational or capable."
If you've had similar thoughts, rest assured that you are still rational and capable. Even with the temporary problem of perimenopausal brain fog, your brain is doing better than you think. According to neuroscientist Lisa Mosconi who studies menopause, women can feel like their cognition is affected, but at the end of the day, "women still outperform men in cognitive brain studies at any stage of life."
So, yes. We live in a society that stigmatises a normal female life event, and it's entirely understandable to feel shame. At the same time, it's also possible to dispel that shame by speaking candidly about the experience, thereby reclaiming your body and experience as normal! In the words of actor Gillian Anderson, "perimenopause and menopause should be treated as the rites of passage that they are. If not celebrated, then at least accepted and acknowledged and honoured."
Freedom and invisibility in (peri)menopause
The freedom and invisibility of menopause are two sides of the same coin.
On the invisibility side of the coin, there is the reality of being less visible to men, which — for heterosexual women, at least — may be distressing to experience. There can also be the reality of finding it harder to be heard or taken seriously at work, which, as discussed, is entirely unjustified and will hopefully change as the stigma around menopause is dispelled.
On the freedom side of the coin, there is the fact that you are less likely to attract unwanted attention from random men on the street, a decidedly positive change. "Sailing under the radar of the male gaze seems to be a problem for precisely no one," observed Sam Baker, the former editor of Cosmopolitan UK.
There's also the possibility that you'll be less distracted by potential romantic partners yourself and less likely to be questioned about your reproductive status, which can be a relief whether or not you've had children.
There is also the significant freedom from caring as much as you used to about pleasing others. The need-to-please of our reproductive years may stem, at least in part, from oestrogen and progesterone, which arguably have the effect of making women kinder, gentler and more self-sacrificing.
To cope with what British journalist Caitlin Moran calls the "ass-hattery of small children," women are kept "tipsy and philosophical on shots of warm oestrogen" and are thus better able to cope with the "ass-hattery" of everyone else. Until menopause arrives, writes Moran, and suddenly, there's no more "'lady forgiveness' left in the tank."
Grief and (peri)menopause
According to grief expert David Kessler, "Grief is a change, usually one we did not want. Grief is the recognition of that change, but it's also the loss of a connection. And at its heart, grief is love; it's love for whatever we had that is now gone." Kessler explains that grief can be macro, such as for the loss of the loved one, or micro, such as for a divorce or other life change.
Menopause is a life change, a micro-grief, and, ultimately, a love for the youth that is gone. As much as you may want to just "get on with it" and not wallow in negative thoughts, it can be normal and healthy to acknowledge the grief you may naturally feel at the end of your reproductive years.
For example, it's okay to feel sad that you're also not as young as you used to be – although you're far from being elderly! It's also okay to feel sad about children who are grown, children who are lost, or children who never came into being. Just as it's okay to feel sad about all the other relationships that are changing or being lost as you move through life.
Finding meaning in menopause
The way through grief, according to Kessler is to find meaning. "We always think we're supposed to make grief smaller," says Kessler. "But the reality is: we have to become bigger."
Fortunately, there are many, many ways to find meaning in the life transition of menopause and savour the next few decades as possibly the best in your life because you finally understand how precious life is. You may turn your attention to travel, running, strength training, poetry, or just spending time in nature and being grateful to be alive. After all, it's common to still be alive by 50 but not a certainty; only about nine in ten of us make it this far.
You may also find yourself drawn to caring for others, possibly your own grandchildren, if you have them, or more broadly caring for your community. If so, you are tapping into your role as an elder, which is arguably the evolutionary purpose of menopause.
Menopause and the grandmother hypothesis
Menopause evolved and is not an accident of living too long. That's according to the grandmother hypothesis, which posits that humans may have evolved a longer biological lifespan precisely because long-lived post-reproductive women were so useful to their family groups. In other words, long-lived genes were passed on by strong, capable post-reproductive female ancestors who enabled the survival of their descendants.
Evidence for the grandmother hypothesis comes from studies of present-day forager peoples such as the Tsimané of the Bolivian Amazon and the Hadza of Tanzania. In both groups, the foraging productivity of older women is high, peaking at age 50 and remaining high until their death. More importantly, menopausal women share most of the food they gather and are estimated to provide each grandchild with an additional 500 calories per
day.
According to the research of anthropologist Kristen Hawkes from the University of Utah, Hadza women routinely live well into their seventies and eighties and provide more food for the group than any other age or sex. Far from elderly women being a drain on society, observed science writer Natalie Angier, "The Hadza might worry . . . what would happen if they didn't have their corps of old ladies."
Everything In Between – Permission To Feel What You Feel About (Peri)Menopause
Stigma, freedom, grief, and finding meaning. Those are just a few of the ways to emotionally experience perimenopause and menopause. And if none of that resonates with you, that's okay too! There is no one right way to experience menopause. The experiences are as diverse as women themselves, which is how it should be.
Here are some additional words from an informal social media survey that asked women to say how they're feeling about the prospect of menopause.
"Very relieved that periods are a thing of the past."
"The stigma is the worst, menopause less so."
"It's like childbirth. No one wants to talk about it because it's messy and unhinged."
"Seeing women who I admire speak openly about menopause has made a huge difference in my anxiety levels towards it."
"Giving up my youthful beauty which created a lot of privilege also has brought me to a deeper place with my compassion for others."
"I feel grateful to find strength from time in nature."
"It's been a rough at times crazy ride, but I'm not complaining because it's part of being a woman and alive, and my best friend didn't get to go through it because she died of breast cancer."
"I'm approaching it with curiosity and intend to view it as the next great transition."
"I'm sad watching the younger me leave the room."
"Hallelujah. Menopause hasn't been the awful experience it's painted to be."
"Terrified."
"Definitely wiser, not taking any nonsense."
"Can't wait."
References
https://www.theguardian.com/society/2020/aug/06/female-doctors-in-menopause-retiring-early-due-to-sexism-says-study 
https://www.stuff.co.nz/life-style/wellbeing/122294106/women-midlife-moods-and-madness-the-truth-about-perimenopause 
https://people.com/health/gillian-anderson-perimenopause-depression/ 
https://www.theguardian.com/lifeandstyle/2020/sep/22/weird-liberation-women-wild-truth-midlife-menopause 
https://www.thetimes.co.uk/article/caitlin-moran-me-drugs-and-the-perimenopause-mpzn2cdh2 
https://www.gq.com/story/david-kessler-on-grief-and-sadness 
https://catalogue.nla.gov.au/Record/43278 
https://www.larabriden.com/hormone-repair-manual&nbsp.
"perimenopause and menopause should be treated as the rites of passage that they are. If not celebrated, then at least accepted and acknowledged and honoured"
"perimenopause and menopause should be treated as the rites of passage that they are. If not celebrated, then at least accepted and acknowledged and honoured"
Gillian Anderson