Free delivery on all orders over £25
Free delivery on all orders over £25
Free delivery on all orders over £25
Free delivery on all orders over £25
Free delivery on all orders over £25
Free delivery on all orders over £25
Free delivery on all orders over £25
Free delivery on all orders over £25
Free delivery on all orders over £25
Free delivery on all orders over £25
Free delivery on all orders over £25
Free delivery on all orders over £25
Free delivery on all orders over £25
Free delivery on all orders over £25
Free delivery on all orders over £25
Free delivery on all orders over £25
Free delivery on all orders over £25
Free delivery on all orders over £25
Free delivery on all orders over £25
Free delivery on all orders over £25
Brain fog and memory issues in (peri)menopause
Brain fog and memory issues in (peri)menopause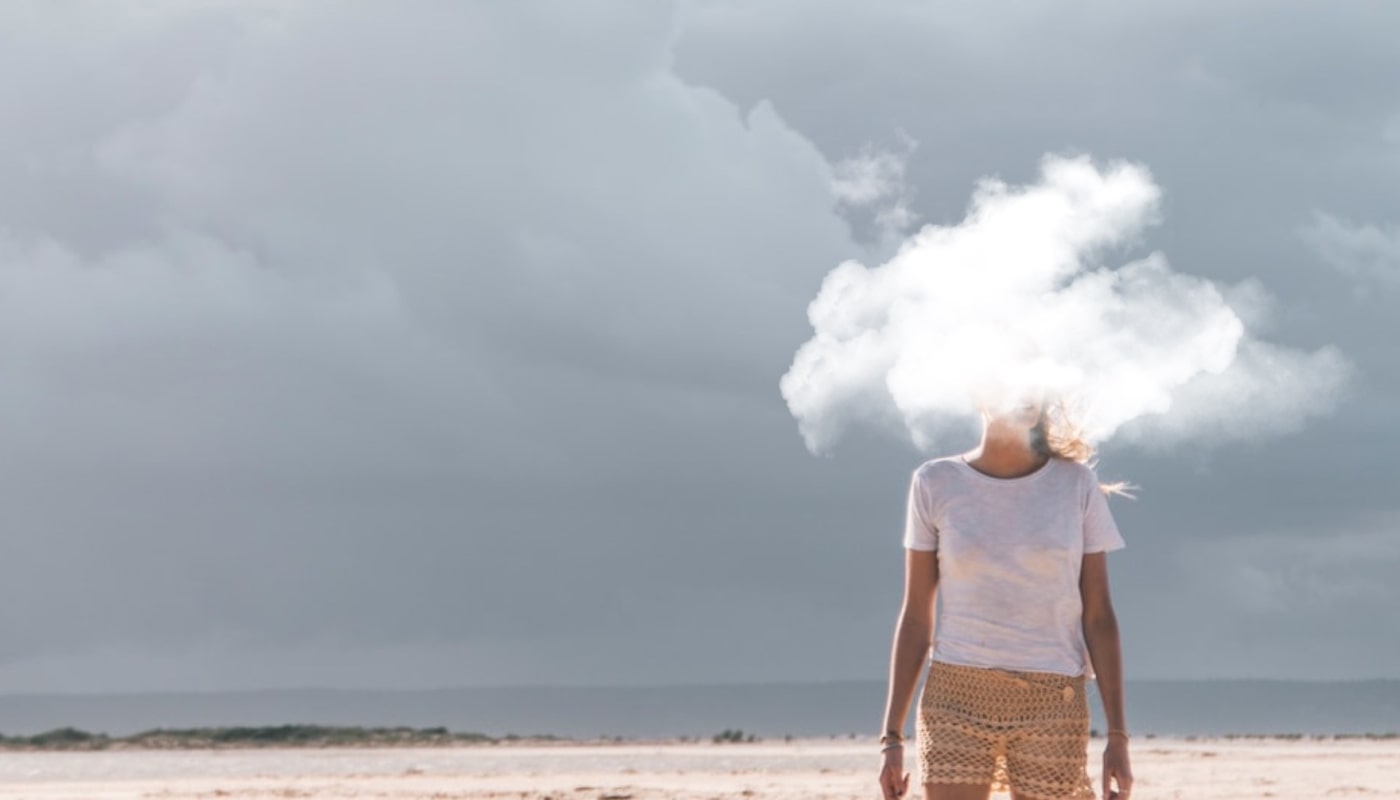 What is happening inside my body?
Cognitive changes like memory issues, brain fog, and forgetfulness are not uncommon during the (peri)menopause transition.
Here are some common cognitive difficulties you might encounter:
difficulties concentrating
forgetfulness
experiencing "brain fog" or when you're unable to think clearly or recall details
problems recalling words or numbers
needing the help of a memory aid
forgetting why you were doing an activity or task
Many women assume memory issues are a result of ageing and worry about dementia, but they're far more common to (peri)menopause than you might think. Over 60% of women in this phase of life experience cognitive and memory difficulties, with many reasons that this may occur, including:
Changing hormone levels
Your (peri)menopause journey begins with changing hormone levels in your body, particularly oestrogen — which directly influences memory. Declining oestrogen levels are correlated with reduced activity in the parts of the brain related to creating, storing, and accessing memory.
Changing brain chemistry
(Peri)menopause can also lead to changes in how your brain creates new cells and connections between them. This might affect regions of the brain that are linked to memory abilities. The later decades in life are also often when diseases of inflammation occur, like heart disease and diabetes, and inflammation in the body can affect the brain and its cognitive and memory patterns. In addition, sleep quality tends to decline with age, decreasing the brain's ability to rest, restore, and store long-term memory well.
Let's explore how changes in your memory might affect your day-to-day and long-term health.
What does it mean for me?
If you're in (peri)menopause and feeling like you're forgetting things more easily or experiencing brain fog more frequently than before, you're not alone — and here's the good news: your experiences may be temporary.
Some research indicates that (peri)menopause-related memory issues might gradually disappear with time. In case you're worried about conditions like dementia, some studies suggest that most women don't usually develop these during (peri)menopause, even with some cognitive decline.
However, memory problems can grow serious if left unaddressed. In the long term, you might risk forgetting to share important information during a healthcare check-up, for example, or failing to take your medication regularly. It might even lead you to experience difficulties in following directions or be unable to recall what familiar objects are called. Memory problems might even interact with other (peri)menopause symptoms — especially disrupted sleep or difficulties regulating your mood.
But we're here to help: there are a few practical steps you can take to address your memory problems holistically, both with medication and self-care approaches.
What medical options are available?
(Peri)menopause-related memory problems can be understandably alarming to experience — especially if they affect your daily life. It may be helpful to seek professional support and consider your medical treatment options to best manage your symptoms.
Your healthcare provider might recommend treatment that addresses both memory problems and other (peri)menopause symptoms. While hormone therapy is not prescribed for cognitive changes alone, sometimes women may notice changes in their symptoms of memory changes and "brain fog" once they have initiated hormone therapy for one of the approved indications, like hot flashes. To find out more about using hormone therapy in (peri)menopause, have a look at this article.
Before choosing any medical treatment option, it's highly recommended to discuss your options with your healthcare provider, discussing benefits, risks, and ultimately deciding on a course of treatment through shared decision-making.
What self-care options are there?
It's common to feel concerned by (peri)menopause-related cognitive changes — but you can address them through some practical self-care action steps. You might find these easier to get started with and they don't need a prescription.
For example, you could consider:
Regular physical activity: exercise is linked to improved brain function through increased blood flow, which might help with memory difficulties. This could be a relaxing 15–20 minutes of daily walking, yoga, gardening, or weight-bearing exercise like lifting weights.
Eating a nutrient-dense diet: like the Mediterranean diet, which includes omega-3 fatty acids from fish, olive oil, and nuts — all of which can help improve your memory and overall health. Also, foods like leafy greens (such as Brussels sprouts and spinach) are important for cognitive health, as well as B vitamins and micronutrients found in unprocessed grains. Deep purple fruits and vegetables, like blueberries, contain a phytonutrient called anthocyanins that may be particularly beneficial for cognitive health. Eating a "rainbow" of fruits and vegetables every day is a great way to support brain health and cognitive function. Along with exercise, these nutrient-dense foods can make it easier for you to maintain a weight within a healthy range for your height. Maintaining a healthy weight can reduce the risk of health conditions like type-2 diabetes, heart disease, and hypertension, which are also linked to memory difficulties and risk of dementia.
Mnemonics and memory games: especially ones you enjoy, can train your brain to improve memory functions, especially short-term memory. For example, you could:
link someone's name to a similar-sounding word (for example, "Denise loves diving" or "Tom loves tacos.")
use acronyms (if you need to buy bread, oranges, and yoghurt for your groceries, you could remember them as "BOYS")
link images to a word to remember them better
say someone's name out loud when meeting them to remember it better
Keeping your brain active: through activities like solving puzzles, reading something you enjoy, jigsaws, or even learning a new language. These encourage your brain to continue creating new cells and connections between them and counter the effects of ageing.
Stress reduction techniques: like mindfulness meditation, can all help you deal more effectively with stressful situations and feel calmer, which can help you remember details better.
Getting enough rest: prioritising 7–8 hours of sleep and adjusting your sleeping environment can help improve brain function and memory and positively impact other (peri)menopause symptoms.
Using a tool that helps you stay organised: like calendars, notebooks, whiteboards, lists, and even post-it notes.
Avoiding hot flash triggers: like spicy foods and caffeine, as hot flashes are linked to temporary lapses in memory, especially when you're trying to remember the names of common objects.
Spending time in community: time with others is one of the most protective actions we can take to preserve cognitive function with ageing.
Having a memorable, confident menopause journey
Despite how common they might be, women on their (peri)menopause journey might consider memory problems as simply a normal part of life — not something they're experiencing due to changing hormones. It might be distressing to forget things or find it difficult to recall details — but taking a few practical steps to address your memory issues goes a long way.
With our content, we hope we can encourage you to learn more about how our hormonal health affects our lives.
Did you know that common (peri)menopause symptoms like hot flashes are linked to temporary lapses in your memory? We cover the topic of hot flashes and night sweats in greater detail — and also what steps you can take to prevent and/or manage them confidently.
References
https://www.draliabadi.com/menopause/menopausal-memory-loss/ 
https://www.everydayhealth.com/menopause-pictures/tricks-to-battle-memory-loss-in-menopause 
https://www.health.harvard.edu/blog/menopause-and-memory-know-the-facts-202111032630 
https://www.healthline.com/health/menopause/menopause-brain-fog#treatment 
https://www.healthline.com/health/menopause/menopause-brain-fog#prevention 
https://www.jeanhailes.org.au/health-a-z/mental-emotional-health/memory-dementia 
https://www.ncbi.nlm.nih.gov/pmc/articles/PMC4125424/ 
https://pubmed.ncbi.nlm.nih.gov/31948671/ 
http://www.menopause.org.