Free delivery on all orders over £25
Free delivery on all orders over £25
Free delivery on all orders over £25
Free delivery on all orders over £25
Free delivery on all orders over £25
Free delivery on all orders over £25
Free delivery on all orders over £25
Free delivery on all orders over £25
Free delivery on all orders over £25
Free delivery on all orders over £25
Free delivery on all orders over £25
Free delivery on all orders over £25
Free delivery on all orders over £25
Free delivery on all orders over £25
Free delivery on all orders over £25
Free delivery on all orders over £25
Free delivery on all orders over £25
Free delivery on all orders over £25
Free delivery on all orders over £25
Free delivery on all orders over £25
Menopause and mental health: what you need to know
Menopause and mental health: what you need to know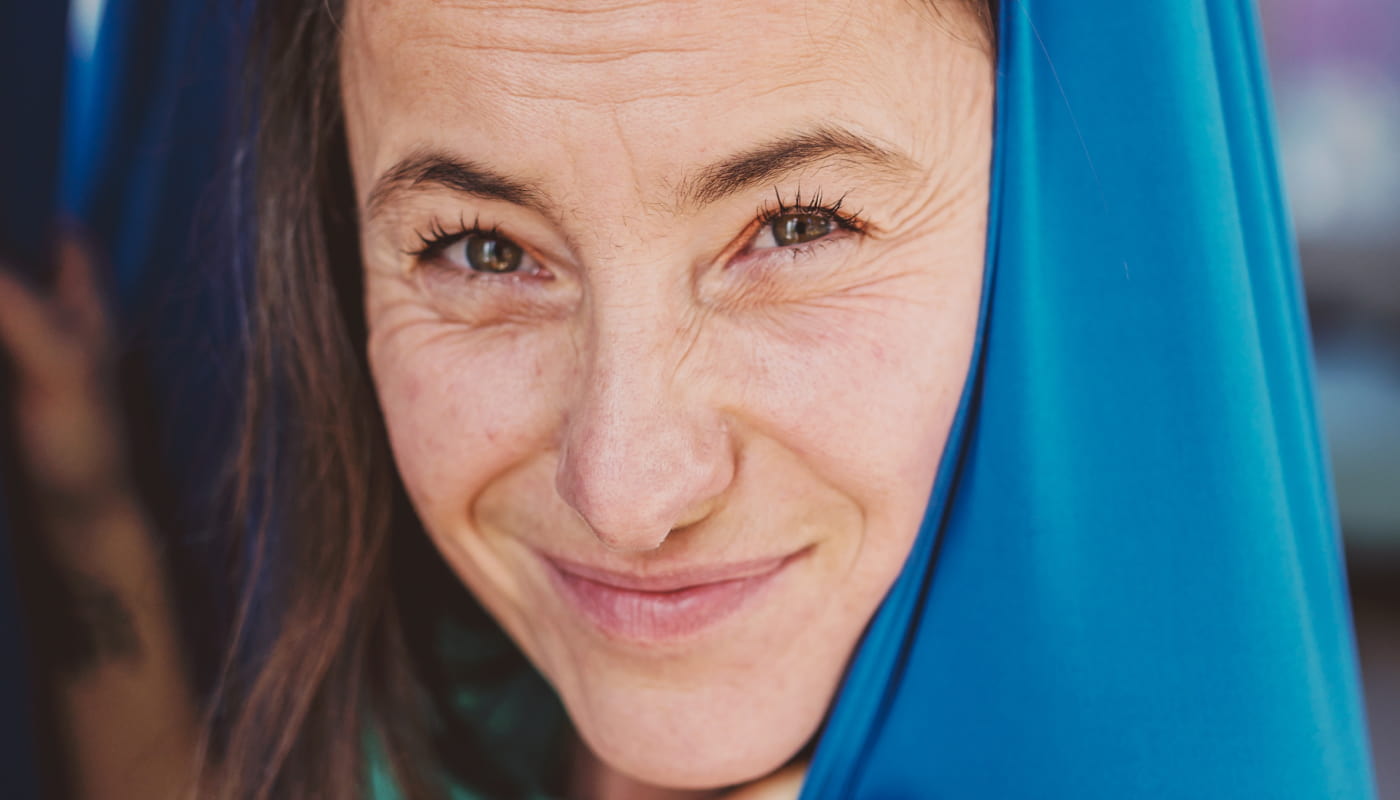 What is happening to my body?
Mental health difficulties are an often overlooked symptom of (peri)menopause, which makes it even more important to understand what causes them and how they can be effectively managed. Maybe you found this page if you're struggling to cope emotionally with the changes you're experiencing — and we're here to help you understand your experience better.
In general, your transition to (peri)menopause means changing hormone levels, including decreasing oestrogen and progesterone. This may affect your mood, and sense of well-being, including:
a greater level of stress
an increased risk for depression
anxiety and panic attacks
mood swings
Mental health difficulties rarely occur in isolation; instead, they combine with other factors in your life, which might affect how intensely or frequently you experience them. For example, they might be linked to:
Your family history: since many such conditions, especially depression and anxiety, tend to be at least partly genetic.
Other emotional, behavioural, or mental issues:__ like a history of mental illness (including bipolar disorder, postpartum depression, or schizophrenia). Consuming alcohol or other drugs as a means of coping might also increase these risks.
Life changes: like "empty nest" syndrome, concerns over aging, strain on personal relationships, social isolation, financial changes, chronic illness, and more.
Sleep disturbances: mainly due to other (peri)menopause symptoms like hot flushes and night sweats, as well as chronic sleep conditions like insomnia and obstructive sleep apnea. When you don't get enough sleep, it can negatively affect your day-to-day routine, as well as your physical and emotional well-being.
Your experience of (peri)menopause symptoms: these can be understandably overwhelming and distressing to experience, especially if you're already worrying about aging, weight gain, changes in your period, decreased libido, painful intercourse, or other concerns.
(Peri)menopause can feel like you've lost control of your body — so your feelings are entirely valid and understandable. Mental health difficulties might not be openly spoken about, but with our content, we'd like to draw more visibility into women's experiences on their (peri)menopause journeys. Let's explore the role they might play in your day-to-day and long-term experience.
What does it mean for me?
Experiencing mental health difficulties during (peri)menopause can feel overwhelming — but on the bright side, experts believe that most women can transition into this phase of life without any serious mental health concerns or significant mood disorders. At the same time, there are several specific mental health difficulties faced by women in these stages:
Depression: around 18% of women in early perimenopause and 38% of those in late perimenopause experience symptoms of depression.
Anxiety: symptoms, including panic attacks, seem more common during perimenopause — often in combination with life stressors.
Stress: changing hormone levels might keep cortisol (the stress hormone) in your body for longer periods. With time, this can affect your physical health, which in turn might worsen your mental health. This can also affect sleep, which in turn affects all aspects of mood and well-being.
Experiencing depression and anxiety symptoms can drain your energy — both physically and emotionally — and make you feel less motivated to take steps to manage your health, like staying active and connecting with your social support system. They might also overlap with (peri)menopause symptoms like fatigue, decreased libido, sexual difficulties, and vaginal dryness. All these factors can make your overall experience even more difficult than it already might be and may worsen your physical and mental health if left unaddressed.
While it's understandable to feel overwhelmed and upset at these experiences, there are some steps that are within your grasp to manage your mental health difficulties confidently and effectively — both from a medical and self-care standpoint. Let's dive right into what these are and what might work best for you.
Overcoming your trouble with confidence
Mental health challenges might be stigmatised; it can be difficult to speak up about what you're experiencing, especially for topics like (peri)menopause and women's hormonal health in general. But you've taken an excellent, proactive step towards taking charge of your (peri)menopause journey by getting informed — and we're here to support you every step of the way.
We understand that it's challenging to speak up about (peri)menopause and the impact it has on women's mental health — at Unfabled, we're determined to change that.
If you're curious, you could consider learning more about the symptoms of (peri)menopause — our next article covers why you might be more likely to forget things in this phase of life and what practical action steps can help you overcome it.
References
https://chapelhillgynecology.com/ways-to-practice-self-care-during-menopause/ 
https://www.healthline.com/health/antidepressants-for-menopause#safety 
https://www.menopause.org/for-women/sexual-health-menopause-online/causes-of-sexual-problems/depression-mood-swings-anxiety 
https://www.nhs.uk/conditions/menopause/things-you-can-do/ 
https://www.nhs.uk/conditions/menopause/treatment/ 
https://www.npr.org/sections/health-shots/2020/01/16/796682276/for-some-women-nearing-menopause-depression-and-anxiety-can-spike 
https://pubmed.ncbi.nlm.nih.gov/15908901/ 
https://womensmidlifehealthjournal.biomedcentral.com/articles/10.1186/s40695-015-0002-y 
https://www.upmc.com/services/south-central-pa/women/services/behavioral-health/conditions/perimenopause
What self-care options are there?
Since mental health difficulties often overlap with other life stressors you're experiencing, taking these into account can help during (peri)menopause. Here are some practical examples of self-care options you could look into:
Talk therapy: primarily cognitive behavioural therapy (CBT), which can help you process your emotions and deal with anxiety, stress, and depression more effectively. It's even found to be effective for other (peri)menopause symptoms like hot flushes and sleep disturbances.
General lifestyle changes: including regular physical activity and getting plenty of rest, which can go a long way in helping you deal with stress and low moods more effectively. A simple walk could increases contact with your wider community and helps you spend time in nature, which could help improve your mood.
Reaching out for social support: a supportive network of family and friends can help reduce feelings of anxiety and help you process negative emotions better. You might even benefit from the positive influence of group therapy or a community fitness class that could help you feel more connected and less socially isolated.
Practicing 1-2 relaxation techniques: like restorative yoga or mindfulness meditation, to help you feel less overwhelmed by stressful situations.
Combined with the support of your doctor, changing a few small habits in your day-to-day routine can go a long way in helping you manage the mental health challenges that might accompany your personal (peri)menopause journey.
What medical options are available?
Mental health difficulties are complex conditions — and when you're experiencing them in (peri)menopause, that makes it even more important to find a treatment option that works best for you. Let's explore how you can approach this from your options in conventional medicine.
Your healthcare provider may recommend:
Antidepressant and antianxiety medications: especially if your symptoms are moderate to severe. Selective serotonin reuptake inhibitors are commonly prescribed since they have the fewest side effects. These medications might even help with other menopause symptoms like hot flushes and sleep disturbances.
Referral to a specialist clinical professional: in case you've been diagnosed with clinical conditions like major depressive disorder or generalised anxiety disorder, a psychologist or psychiatrist may be an important part of your care team.
Hormone therapy (HT): oestrogen and progesterone (or progestin, a synthetic form of progesterone) may be recommended to improve bothersome menopausal symptoms.
It's highly recommended to discuss risks and benefits of your medications with your doctor, to minimise risk and potential interaction with other medications and/or supplements. You may also consider some practical self-care steps you can take to manage your overall health.