Free delivery on all orders over £25
Free delivery on all orders over £25
Free delivery on all orders over £25
Free delivery on all orders over £25
Free delivery on all orders over £25
Free delivery on all orders over £25
Free delivery on all orders over £25
Free delivery on all orders over £25
Free delivery on all orders over £25
Free delivery on all orders over £25
Free delivery on all orders over £25
Free delivery on all orders over £25
Free delivery on all orders over £25
Free delivery on all orders over £25
Free delivery on all orders over £25
Free delivery on all orders over £25
Free delivery on all orders over £25
Free delivery on all orders over £25
Free delivery on all orders over £25
Free delivery on all orders over £25
Menopause, heart disease, and what you can do about it
Menopause, heart disease, and what you can do about it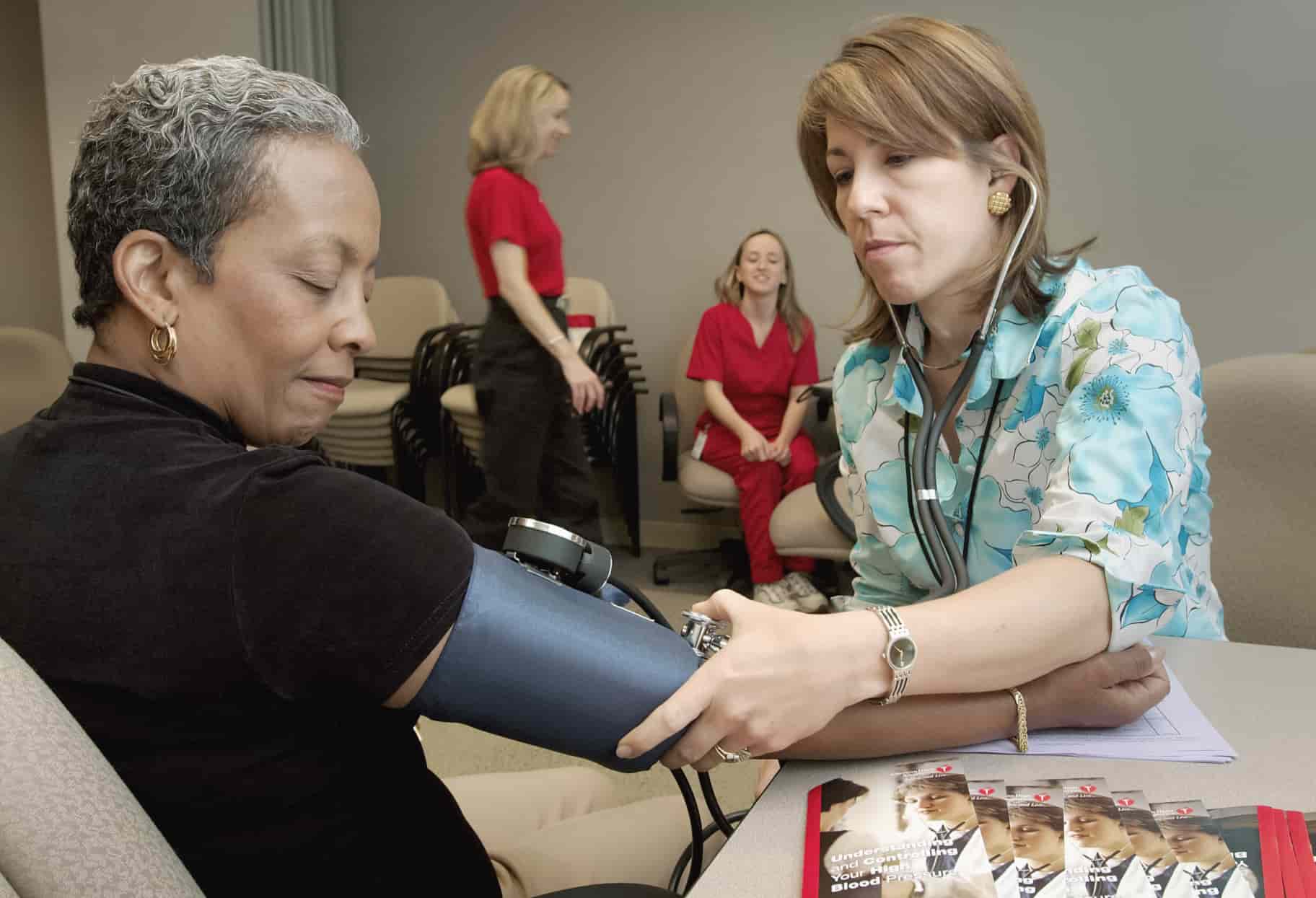 Heart disease, menopause & changes in risk
What is heart disease and what's its link to menopause?
Heart disease or cardiovascular disease is a group of diseases involving the heart or blood vessels. There are many types of 'heart disease', but most commonly the term refers to an increased risk of heart attack and stroke due to the build-up of plaques in the arteries, causing them to narrow (known as atherosclerosis). Atherosclerotic heart disease is a leading cause of death in most countries, including the UK.
In your reproductive years, high oestrogen levels temporarily provide some protection against heart disease. That's why you may hear that oestrogen therapy could reduce your risk of heart disease risk during the menopause. However, there is not enough evidence to say if this is true or not, and menopause hormone therapy (MRT) is not recommended for the prevention of heart disease alone, as explored here.
Quantifying the risk of menopause-related heart disease
Before the menopause, your risk of a heart attack was lower than a man your age. By ten years into menopause, your risk is at least as high as his, and may be even higher. Given how common heart disease is, that slight increase in risk at menopause can translate into many more women experiencing heart disease.
A window of opportunity
There are several ways to reduce the risk of heart disease, which we'll discuss, and fortunately, the transition to the menopause is the perfect time to put in place those strategies. That's because the transition to the menopause is what scientists call a 'critical window of opportunity for prevention' of heart disease. They mean it's the perfect time to assess underlying risk factors and make healthy changes to your lifestyle.
Assessing Cardiovascular Risk in Menopause
See your doctor for an assessment of heart risk factors such as:
Blood pressure
Blood lipids (or fats), which include triglycerides, LDL (low-density lipoprotein) cholesterol, and especially a type of LDL cholesterol called apolipoprotein B, which strongly predicts heart disease.
Your doctor will also assess your blood glucose levels because high blood sugar or diabetes are strong risk factors for heart disease.
Prediabetes (also called insulin resistance) is also a risk factor for heart disease but may be missed with a standard blood test because blood glucose is often normal in earlier stages if prediabetes. Measuring the levels of the hormone insulin is a better way of testing for insulin resistance. This can be done using:
a fasting insulin blood test
a glucose tolerance test for insulin
and other methods discussed in this article
The most precise measure of cardiovascular risk is a coronary calcium scan, which is an imaging technique that measures the amount of calcium-containing plaque in your arteries.
Based on all those tests, together with your family history and whether or not you smoke, your doctor can calculate your risk of future cardiovascular events such as stroke and heart attack.
Strategies for Tackling Heart Disease Risk in Menopause
Stop smoking: it's the single most effective way to reduce the risk of heart disease. Stopping smoking can also help to prevent early menopause.
Engage in regular movement or exercise. For example, the NHS recommends a minimum of 150 minutes of moderate intensity exercise per week, which can be walking, cycling, swimming, strength training or whatever type you most enjoy. The important thing is to keep it up.
Make healthy diet choices. Most experts agree on the benefits of a wholefood Mediterranean-style diet with lots of fruits, vegetables, whole grains, poultry, fish, nuts and olive oil. Coffee has also been consistently found to be helpful, but be aware that it can make hot flushes in menopause worse. The priority foods to avoid are heavily processed foods, especially industrial oils that may include trans fat, as well as very sugary foods, especially sugar-sweetened beverages, including fruit juices with added sugars.
Speak to your doctor about medications. Blood pressure medications can be an important part of risk reduction and include medications such as diuretics, beta-blockers, angiotensin-converting enzyme (ACE) inhibitors, and calcium channel blockers. Diabetes medications (metformin, semaglutide) can also be helpful, as well as cholesterol-lowering medications such as statins. Be sure to discuss the benefits and risks of these medications with your doctors to make sure they're appropriate for your individual situation.
Oestrogen therapy (a type of hormone used in menopausal hormone therapy) may help to reduce the risk of heart disease and has been on the radar for decades.
For example, back in the 1990s, oestrogen therapy was routinely prescribed to 'prevent heart disease.' That all changed in 2002 with a set of research results that seemed to suggest that hormone therapy may actually increase heart risk! The results were from the controversial 2002 Women's Health Initiative (WHI) hormone therapy trial, which most experts now agree was flawed because:
It prescribed oestrogen to older women several years past menopause
It used progestins rather than the safer modern oral micronised progesterone, and
It used oral oestrogen, which carries a higher blood clotting risk than transdermal (applied to the skin) oestrogen
Importantly, oestrogen has both positive and negative effects on the cardiovascular system. Oestrogen's positive effects are:
lowering lipids and blood sugar
improving insulin sensitivity
promoting healthy arterial flexibility, especially if started within the first ten years of menopause
Oestrogen's negative effect is that it can promote blood clotting, the risk of which may be greater when it is taken orally and in combination with an androgenic (testosterone-like) progestin.
Most experts now agree that oestrogen therapy is a lot safer than was suggested by the WHI study and that there are situations when oestrogen therapy can reduce the risk of heart disease, such as in women who have experienced early menopause.
Check with your doctor about your individual situation, and remember that:
It's generally safer to take oestrogen transdermally as a patch or gel rather than a capsule.
It's also generally safer to use body-identical oral micronised progesterone rather than a progestin, especially an androgenic progestin, such as levonorgestrel, which can increase the risk of heart disease.
You may also want to be careful with testosterone therapy, which can worsen insulin resistance and cardiovascular risk (although testosterone therapy is only recommended for some women).
Nutrition & Menopause-Related Heart Disease
The great news is that you can make changes to your diet to reduce the risk of heart disease during the menopause transition and beyond. What's more, these changes will probably benefit the whole family – let's face it, it's not just menopausal women who may benefit from lowering their cholesterol levels and blood pressure! Here are some tips:
Try switching from saturated fats (like ghee and butter) to unsaturated fats (like olive or sunflower oil) when cooking
Grill, instead of frying, or use an air fryer instead of deep-fat fryer
Cut down on unrefined sugars like those found in biscuits, cakes, sweets and sugary drinks
Eat at least four or five portions of nuts (unsalted), seeds and legumes a week
Ensure some of your meals are not based on meat – instead try making fish, nuts, beans or pulses the 'main event'
While we're talking about fish, aim for at least two portions of fish per week, one of which should be oily (sardines, mackerel, salmon or trout are all excellent sources of omega-3 fats)
Try and eat the rainbow, so aim to eat a range of fruit and vegetables to provide loads of vitamins, minerals, fibre and other nutrients (they also fill you up and may help with overall calorie control)
Go wholegrain, so consider swapping to higher fibre foods, such as brown breads, high-fibre breakfast cereals and brown rice whenever you can. Oats, wholegrain cereals and breads as well as pulses like lentils, chickpeas and beans are all great sources of fibre and are heart friendly
There is a lot of information online about how supplements could help during the menopause, but little solid evidence to support their use to prevent heart disease in menopausal women. No supplement is better than a well-balanced diet, and you can never be sure about product quality. You may also not realise that some supplements could interfere with prescribed medications, so it's always worth speaking to your doctor if you are thinking about taking supplements.
References
Benjamin, Emelia J et al. "Heart Disease and Stroke Statistics-2019 Update: A Report From the American Heart Association." Circulation vol. 139,10 (2019): e56-e528. doi:10.1161/CIR.0000000000000659
https://www.medscape.com/viewarticle/981518
http://dx.doi.org/10.1136/openhrt-2018-000775
Bernasconi, Aldo A et al. "Effect of Omega-3 Dosage on Cardiovascular Outcomes: An Updated Meta-Analysis and Meta-Regression of Interventional Trials." Mayo Clinic proceedings vol. 96,2 (2021): 304-313. doi:10.1016/j.mayocp.2020.08.034
AMA Cardiol. 2019;4(8):765-776. doi:10.1001/jamacardio.2019.1870
Wójcik OP, Koenig KL, Zeleniuch-Jacquotte A, Costa M, Chen Y. The potential protective effects of taurine on coronary heart disease. Atherosclerosis. 2010 Jan;208(1):19-25. doi: 10.1016/j.atherosclerosis.2009.06.002. Epub 2009 Jun 11. PMID: 19592001; PMCID: PMC2813349.
https://www.nhs.uk/live-well/exercise/exercise-guidelines/physical-activity-guidelines-for-adults-aged-19-to-64/
https://www.bda.uk.com/resource/coffee-and-health-it-s-not-just-about-the-caffeine.html
https://www.bda.uk.com/resource/menopause-diet.html
https://www.bda.uk.com/resource/supplements.html
"Heart attacks in women can present without crushing chest pain but instead cause milder symptoms such as shortness of breath, tingling, nausea, and what feels like a strained muscle in the chest or upper back. If you experience such symptoms for the first time and are unsure what's going on, immediately call your doctor or go to the hospital and ask the doctor, 'Could this be a heart attack?'"
"Heart attacks in women can present without crushing chest pain but instead cause milder symptoms such as shortness of breath, tingling, nausea, and what feels like a strained muscle in the chest or upper back. If you experience such symptoms for the first time and are unsure what's going on, immediately call your doctor or go to the hospital and ask the doctor, 'Could this be a heart attack?'"