Free delivery on all orders over £25
Free delivery on all orders over £25
Free delivery on all orders over £25
Free delivery on all orders over £25
Free delivery on all orders over £25
Free delivery on all orders over £25
Free delivery on all orders over £25
Free delivery on all orders over £25
Free delivery on all orders over £25
Free delivery on all orders over £25
Free delivery on all orders over £25
Free delivery on all orders over £25
Free delivery on all orders over £25
Free delivery on all orders over £25
Free delivery on all orders over £25
Free delivery on all orders over £25
Free delivery on all orders over £25
Free delivery on all orders over £25
Free delivery on all orders over £25
Free delivery on all orders over £25
(Peri)menopause and hot flashes: what you need to know
(Peri)menopause and hot flashes: what you need to know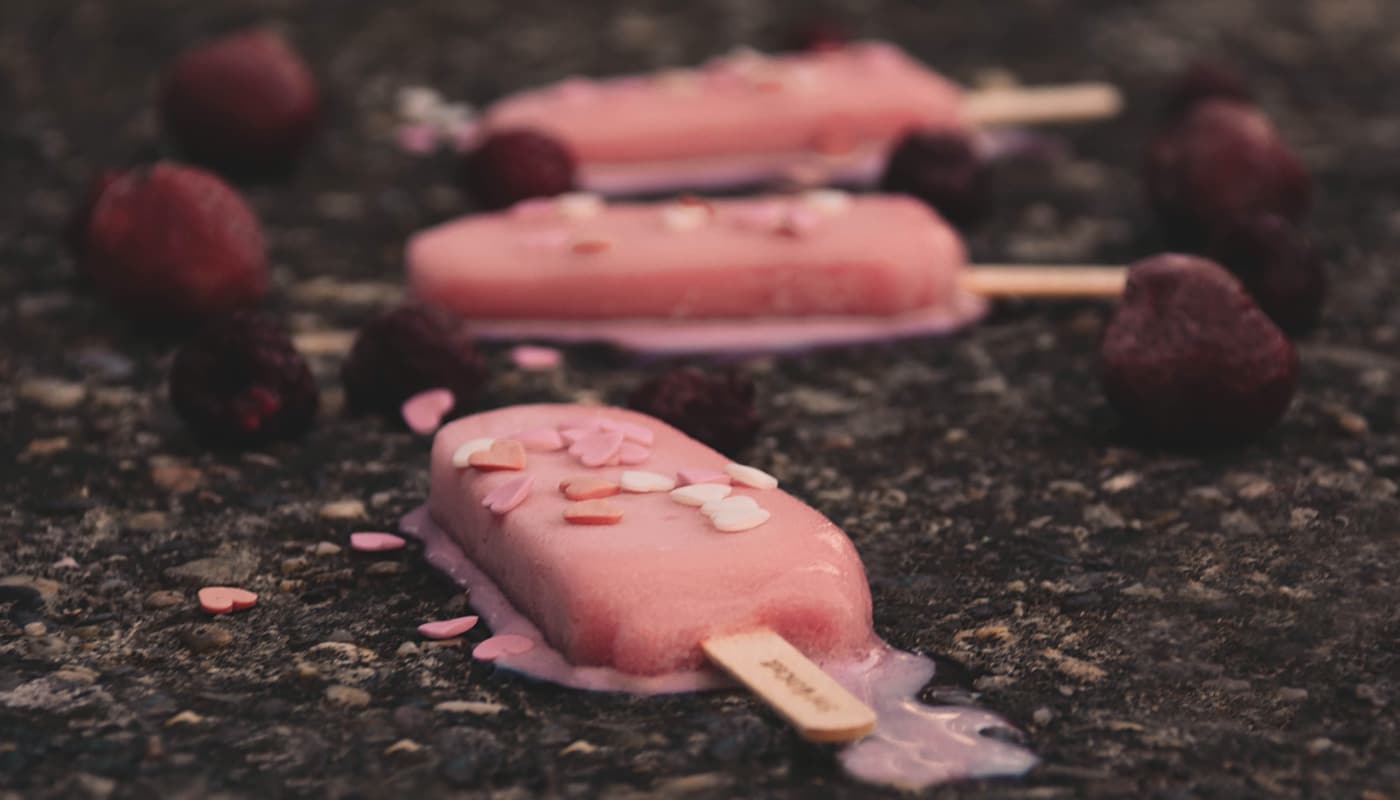 What is happening to my body?
Hot flashes can feel like a sudden, intense warmth throughout your upper body — especially in your face, neck, and chest area. Some women might also experience:
an elevated heart rate
feelings of anxiety
perspiration
chills as the hot flash passes
flushed, red skin
tingling in your fingers
difficulties falling back asleep if this occurs at night
It's not exactly clear what hormonal changes trigger hot flashes, but some studies suggest that it might be due to your hypothalamus (or your body's thermostat) becoming more sensitive to changes in body temperature. This tends to occur as your body matures and your oestrogen levels decrease during your transition to menopause. Because of these factors, your hypothalamus might trigger a hot flash to cool you down.
Some other causes of hot flashes include:
Stress and anxiety
Medication side effects, including some types of birth control
Thyroid problems
Certain cancers or the side effects of specific cancer treatments
Being above a healthy weight range for your height
Medical conditions like diabetes and metabolic syndrome
Eating disorders
Certain surgeries, like oophorectomies or when your ovaries are surgically removed — you might experience hot flashes after your operation and typically for longer than other women.
Haven't experienced a hot flash yet and wondered how (peri)menopausal women generally experience them? Well, the findings vary quite a bit. Let's dive into what it means for your day-to-day health and long-term.
What do they mean for me?
Probably the most common of all perimenopause symptoms, hot flashes affect nearly 75% of women in the US who are experiencing perimenopause.
Duration: Normally, the experience of hot flashes as menopause symptoms might last an average of 3–5 years. In some cases, they might even last ten years or more. When you're experiencing them, they might last around four minutes but might even go on for more than ten minutes.
Intensity: Hot flashes usually come on suddenly, and the experience differs from woman to woman — some might consider them merely annoying, and others might find them more severe, disrupting their daily schedule.
Frequency: Women approaching menopause or experiencing it may also experience hot flashes as often as several times a day, but not always, since it might depend on what stage of perimenopause you've reached.
When hot flashes occur at night during sleep, they're referred to as night sweats — these might disrupt your sleep, affecting your energy levels throughout the day and worsening your fatigue. With time, you might experience feelings of depression and anxiety as your hot flashes intersect with other menopause symptoms, like low libido and memory difficulties.
But here's the good news: typically, menopause symptoms reduce over time. As you reach post-menopause, symptoms tend to grow milder with time, if not disappear completely, for most women. You may experience more hot flashes during perimenopause, peaking during the first two months of post-menopause and then gradually decreasing as time passes.
Now that we've covered what might cause hot flashes and how they might affect you in the long term, let's explore how you can manage them.
The bottom line
Hot flashes are rarely a comfortable experience — it's completely understandable if you're feeling frustrated or overwhelmed, especially if they're disrupting your day-to-day life. But learning what to watch out for can help you manage your symptoms confidently.
(Peri)menopause symptoms might be difficult to manage, but never impossible — and we're here to support you every step of the way. With our content, we hope we can help you to feel a bit more reassured about what steps you can take.
References
https://www.healthline.com/health/menopause/hot-flash-causes 
https://www.healthline.com/health/menopause/understanding-hot-flashes 
https://www.mayoclinic.org/diseases-conditions/hot-flashes/diagnosis-treatment/ 
https://www.menopause.org/for-women/sexual-health-menopause-online/causes-of-sexual-problems/hot-flashes 
https://my.clevelandclinic.org/health/articles/15223-hot-flashes.
Which self-care options are available?
Combining medication with overall lifestyle changes helps to manage your health for the long term. Here are some of your options when it comes to holistic and alternative treatments for hot flashes:
Stress-reduction approaches: mindfulness meditation, deep breathing techniques, guided imagery, and cognitive behavioural therapy (CBT) can help you to focus on your experience from moment to moment. The North American Menopause Society especially recommends CBT as a safe, effective means of managing hot flashes and night sweats. While these might not reduce the severity of your symptoms, they might help you manage the stress and anxiety surrounding them more effectively.
Regular physical activity: exercise can help both reduce stress and help you maintain a body weight within a healthy range for your height, both of which can help you manage hot flashes. This could be as simple as a daily walk, gardening, or a yoga routine.
Herbal supplements: in some women plant oestrogens, which you find in foods like soy, might help reduce the severity and intensity of hot flashes.
Limit your caffeine and alcohol intake: both caffeine and alcohol can make any hot flashes worse, so try to have fewer drinks that contain high amounts of caffeine like tea and coffee. You can also try caffeine- and alcohol-free alternative to your favourite drinks.
Self-care steps are easier to get started with than getting a medical prescription and, in some cases, might even help you manage your symptoms without any medication. However, in all cases, consider discussing your options first with your healthcare provider.
What medical options are available?
Self-care and lifestyle management may be a great help as you transition through the (peri)menopause, but sometimes medical options can also be appropriate for the broader management of symptoms, including hot flashes. We always recommend speaking with your healthcare provider to discuss if medication is right for you and the pros and cons of the different types of medication.
Different kinds of medication may help with hot flashes, many of which may also positively impact other menopause symptoms — like depression and the risk of osteoporosis. For example, your healthcare provider might recommend:
Presciption antidepressant medications if you have been diagnosed with depression.
Prescription medications to help with your hot flashes if they are interfering with your quality of life by disrupting your sleep and affecting your energy levels, for example.
Since your transition to menopause begins with decreasing oestrogen levels, your healthcare provider might also recommend hormone therapy. If you haven't had your ovaries or uterus surgically removed, you might benefit from a combination of progesterone and oestrogen. Some combination hormonal medications may positively impact bone health.
Each of these medication treatments may have side effects, including dizziness, water retention in your limbs, fatigue, nausea, and difficulties concentrating. It's highly recommended that you discuss your options with your healthcare provider and consider medication in combination with self-care to manage your overall health.