Free delivery on all orders over £25
Free delivery on all orders over £25
Free delivery on all orders over £25
Free delivery on all orders over £25
Free delivery on all orders over £25
Free delivery on all orders over £25
Free delivery on all orders over £25
Free delivery on all orders over £25
Free delivery on all orders over £25
Free delivery on all orders over £25
Free delivery on all orders over £25
Free delivery on all orders over £25
Free delivery on all orders over £25
Free delivery on all orders over £25
Free delivery on all orders over £25
Free delivery on all orders over £25
Free delivery on all orders over £25
Free delivery on all orders over £25
Free delivery on all orders over £25
Free delivery on all orders over £25
Perimenopause and supplements: what is vitex agnus castus?
Perimenopause and supplements: what is vitex agnus castus?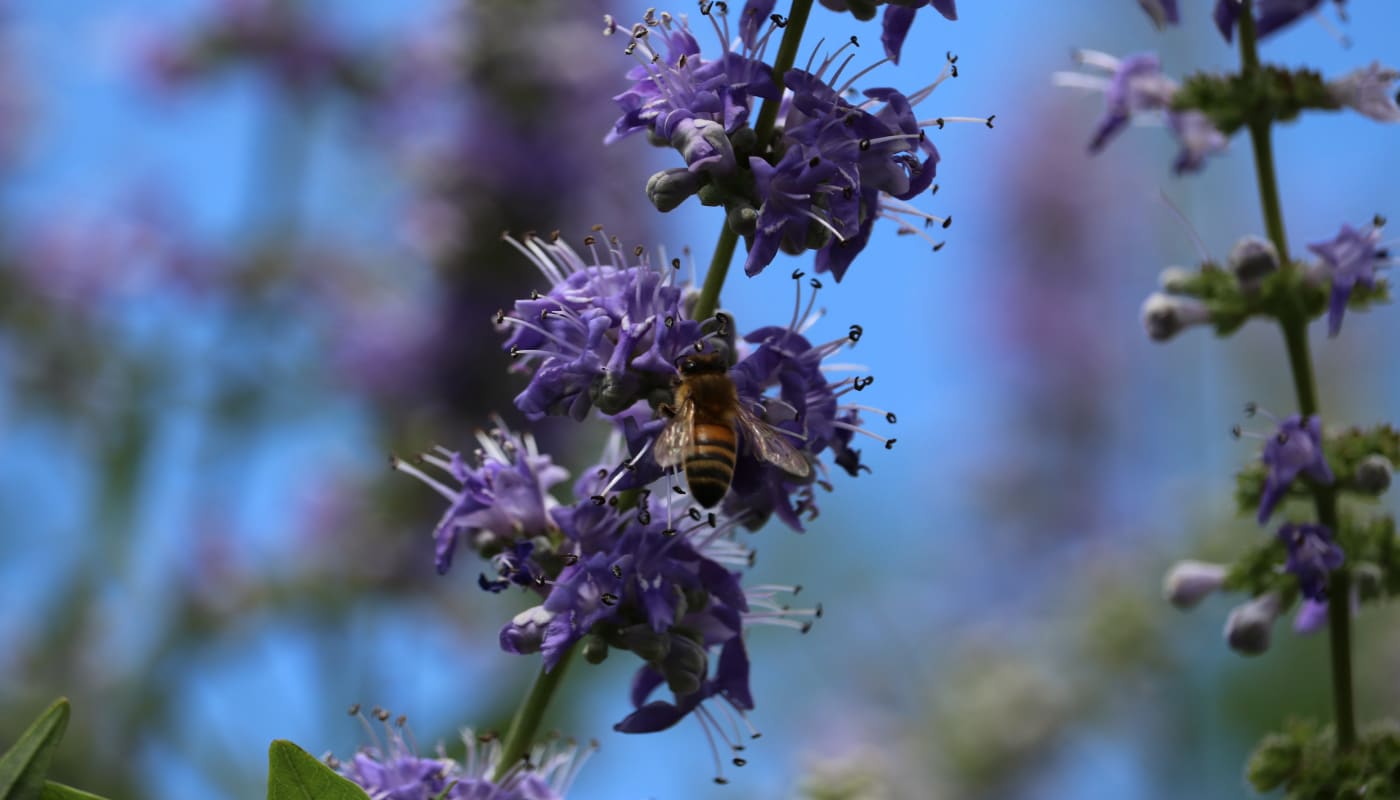 Vitex agnus-castus - what is it?
Vitex agnus-castus (which is also known as vitex, chaste tree, chasteberry and monk's pepper) is a plant native to the Mediterranean and Asia region. The fruits and seeds of this plant contain phytoestrogens (estrogen-like compounds that come from plants) that may play a role in the hormones involved in a female's reproductive cycle.
Vitex agnus-castus has traditionally been used as a herbal medicine to help support women's health and also alleviate symptoms of menopause. If you'd like to learn more about perimenopause, menopause, and postmenopause, take a look at our article here.
Vitex is commonly used by Iranian women because the plant is so widespread in the region. As a result, it's been studied extensively in Iran for the past 20 years from botanical, cultivation and pharmacognosy perspectives (pharmacognosy is the study of medicines or drugs from natural sources).
Who's it for and what are the benefits?
Women can experience a variety of symptoms leading up to and after menopause. This is caused by a decline in their estrogen levels. Studies over the years have shown that around 60% of women during perimenopause (the transition period before menopause), in menopause and in postmenopause suffer from mood swings, which are often linked to anxiety and feelings of depression. Please note – perimenopause is not addressed specifically in this article, as the studies we've looked at have tended to focus on menopause and postmenopause.
Recent scientific investigations suggest vitex can help support mental state and mood by having an effect on the hypothalamic-pituitary-adrenal (HPA) axis. The HPA axis is the term used for the interaction between the hypothalamus, pituitary gland and adrenal glands; it plays a crucial role in the how the body responds to stress. Mental state and mood can improve through a potential dopaminergic activity (dopamine gives us a sense of pleasure); interaction with opioid receptors (found in the nervous system, they're involved in regulating mood); and melatonin secretion (darkness/night-time prompts the secretion of the hormone melatonin, which plays a part in regulating our circadian rhythm – physical, mental, and behavioral changes that follow a 24-hour cycle – as well as being linked to mood) [2, 3].
Over the past five years, a number of high quality clinical studies as well as a review have been published in Iran. These focused on the beneficial effects vitex can have on menopause symptoms. Most of the clinical evidence suggests that vitex can be effective in supporting a women's mental state/mood in menopause and postmenopause, especially helping to manage feelings of anxiety [2, 5] and depression [6].
Vitex has also demonstrated a positive impact on vasomotor symptoms (often described as hot flushes and night sweats), specifically in 45–65 years old women with at least 1- to 3-year intervals after the last menstruation [4].
It's worth noting that the clinical trials we've referred to here looked at the benefits of menopause symptoms based on self-reported questionnaires (Greene Questionnaire, Edinburgh Postnatal Depression Scale (EPDS), Menopause Rating Scale). There haven't yet been any clinical trials with vitex that use biomarkers (such as hormone levels), which could make benefits clearer. Further studies are also needed to clarify the degree of effectiveness of vitex, and how it produces an effect on the body.
Studies published in 2022 have looked at vitex when it's taken in combination with other botanical extracts, which can help more broadly when it comes to menopausal symptoms:
A herbal blend formulation in the form of a capsule (comprising 7.5 g of Glycine max, 520 mg of Cimicifuga racemosa, 400 mg of vitex, and 500mg of Oenothera biennis) taken over 12 weeks, showed positive effects on skin health (skin roughness, elasticity, smoothness, scaliness, wrinkles) [7].
A combination of vitex and magnolia extracts, and isoflavones (plant based compounds found in beans such as soybeans, that mimic the action of the hormone estrogen), taken over 12 months. This showed beneficial effects for hot flushes and night sweats, mood and sleep disorders, and cardiometabolic risk factors in post-menopausal women [8].
Usage and dosage
The studies we've looked at for this article involve vitex being taken either as a tablet or capsule. In terms of dosage, beneficial effects were seen when women took between 2 mg and 30 mg a day, for eight weeks to three months. No significant side effects were reported across these studies, but there are some notes of caution about the possibility of minor gastrointestinal (GI) upset.
Learning more about menopause, joining the conversation and sharing symptoms and experiences can really help yourself as well as others. You may not have heard of vitex agnus-castus before, but hopefully this article has given you some insight on the positive impact it can have on menopause symptoms.
It's important to remember that 'supplements' are just that – they supplement a healthy lifestyle, which should ideally include exercise, a balanced diet and good quality sleep. Also – if you're currently taking any medication, always check with your doctor first when considering a new supplement.
References
https://www.webmd.com/vitamins/ai/ingredientmono-968/vitex-agnus-castus 
Naseri R, Farnia V, Yazdchi K, Alikhani M, Basanj B, Salemi S. Comparison of Vitex agnus-castus Extracts with Placebo in Reducing Menopausal Symptoms: A Randomized Double-Blind Study. Korean J Fam Med. 2019 Nov;40(6):362-367. doi: 10.4082/kjfm.18.0067. Epub 2019 May 9. PMID: 31067851; PMCID: PMC6887765.
Kargozar R, Azizi H, Salari R. A review of effective herbal medicines in controlling menopausal symptoms. Electron Physician. 2017 Nov 25;9(11):5826-5833. doi: 10.19082/5826. PMID: 29403626; PMCID: PMC5783135.
Sadeghi, Tabandeh, Azra Azimi, and Marziyeh Loripoor. "Comparing the effect of black Cohosh versus Vitagnus on the improvement of menopause symptoms." The Iranian Journal of Obstetrics, Gynecology and Infertility 21.12 (2019): 1-10.
Zeidabadi, A., Emamghoreishi, M., Tayebi, N. and Akbarzadeh, M., 2022. Comparison of the effect of Salvia officinalis extract and Vitex agnus-castus extract on anxiety in postmenopausal women: A randomized, triple-blind, placebo-controlled trial. Bulletin of Pharmaceutical Sciences. Assiut, 45(1), pp.119-128.
Tayebi, N., Emamghoreishi, M. and Akbarzadeh, M., 2021. Effect of vitex agnus-castus on depression of postmenopausal women: A randomized clinical trial. Shiraz E-Medical Journal, 22(6).
Tumsutti P, Maiprasert M, Sugkraroek P, Wanitphakdeedecha R, Bumrungpert A. Effects of a combination of botanical actives on skin health and antioxidant status in post-menopausal women: A randomized, double-blind, placebo-controlled clinical trial. J Cosmet Dermatol. 2022 May;21(5):2064-2072. doi: 10.1111/jocd.14345. Epub 2021 Jul 21. PMID: 34260808; PMCID: PMC9292526.
Maffei S, Franchini M, Fortunato L, Guiducci L. Long-term effects of a combination of isoflavones, agnus castus and magnolia extracts on climacteric symptoms and cardiometabolic risk profile in postmenopausal women. Gynecol Endocrinol. 2022 Apr;38(4):339-344. doi: 10.1080/09513590.2022.2047171. Epub 2022 Mar 8. PMID: 35257639.