Free delivery on all orders over £25
Free delivery on all orders over £25
Free delivery on all orders over £25
Free delivery on all orders over £25
Free delivery on all orders over £25
Free delivery on all orders over £25
Free delivery on all orders over £25
Free delivery on all orders over £25
Free delivery on all orders over £25
Free delivery on all orders over £25
Free delivery on all orders over £25
Free delivery on all orders over £25
Free delivery on all orders over £25
Free delivery on all orders over £25
Free delivery on all orders over £25
Free delivery on all orders over £25
Free delivery on all orders over £25
Free delivery on all orders over £25
Free delivery on all orders over £25
Free delivery on all orders over £25
Why it's okay to take menopausal hormone therapy in your 40s while you're still having periods
Why it's okay to take menopausal hormone therapy in your 40s while you're still having periods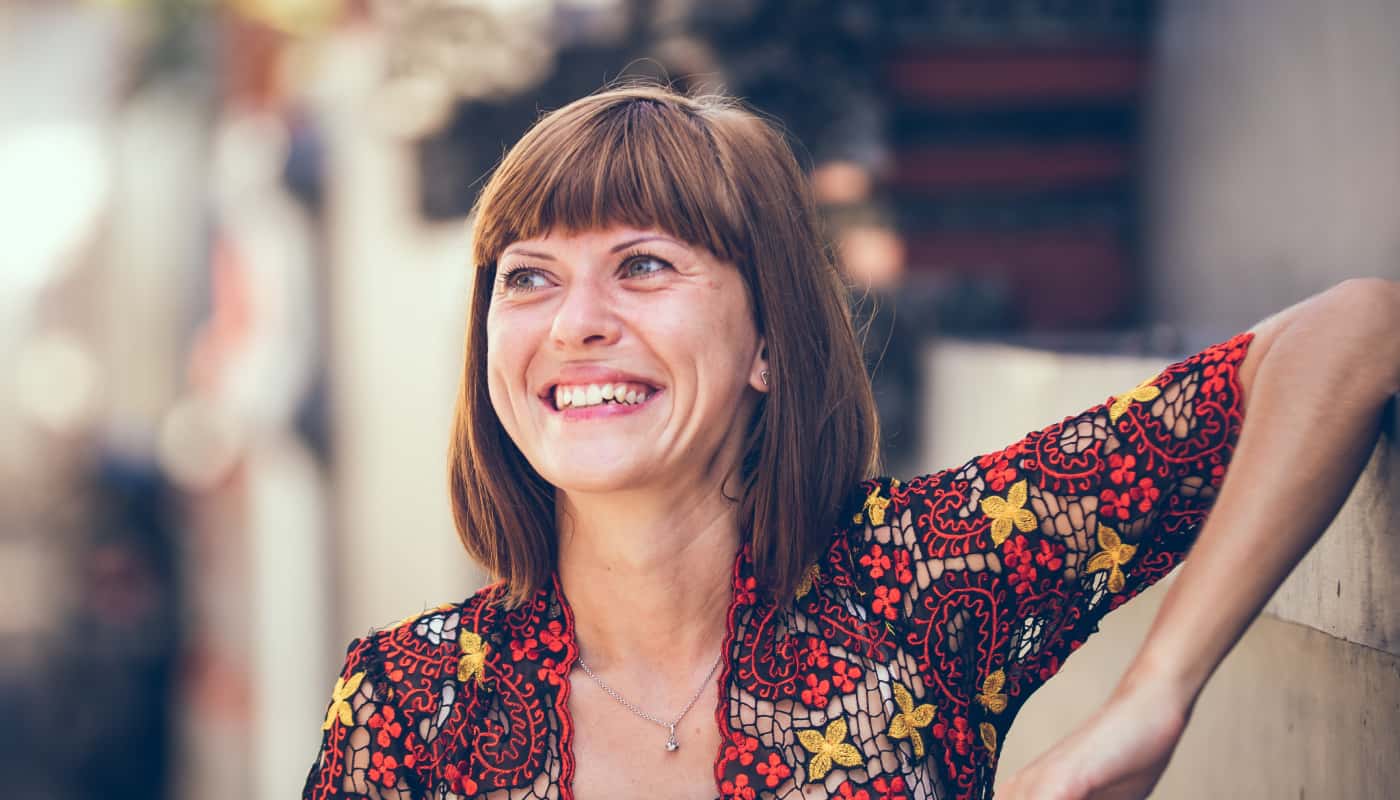 Menopause symptoms 'earlier' than expected
Night sweats, mood swings, and crazy heavy periods. Is this menopause already? And you're only 42?
No, menopause could still be a decade away. This is perimenopause or second puberty, which is the two to twelve years before your final period. Perimenopause is different from menopause, which is the life phase that begins one year after your final period.
Importantly, so-called 'menopausal symptoms' are more likely to occur during the perimenopause, not the menopause. In other words, if you're going to have symptoms (and not all women do), they're most likely to occur while you're still having periods but then settle down a year or two after your final period. According to Canadian endocrinology professor Jerilynn Prior, "Women need to know that perimenopause ends in a kinder and calmer phase of life appropriately called menopause."
Perimenopause: getting a proper diagnosis
Not all doctors understand that symptoms can start so early and might say something like "Oh, you're too young to be in menopause. Come back when your periods stop." By which time, you actually might not need treatment anymore!
Alternatively, your doctor might offer you an antidepressant for mood and sleep or the contraceptive pill for mood and heavy periods — neither of which is likely to be as effective as modern hormone therapy.
So, how can you access the right treatment?
Getting a Proper Diagnosis
If you're 45 or over and have symptoms of the perimenopause, then this is usually enough to assume you are perimenopausal.
Blood tests are usually only needed if your doctor thinks you are going through early perimenopause (if you're under 40) to make sure changes to your period are not being caused by other conditions, like polycystic ovarian syndrome (PCOS). If you're over 40, there are no single reliable blood or urine test to tell you that you are perimenopausal.
Symptoms you may experience during the perimenopause include:
Changes in your period
Mood changes, such as anxiety, mood swing and low self-esteem
Brain fog (trouble remembering concentrating or remembering things)
Hot flushes
Night sweats and difficulty sleeping
Headaches and migraines
Muscle aches
Joint pain
Changes to your skin, such as dry and itchy skin
Reduced libido
Vaginal dryness; pain or discomfort during sex
Recurrent urinary tract infections (UTIs)
Also, please know that the timing of menopause has a genetic component, so if you achieve menopause on the younger end of normal (before you turn 45), that's probably just your genes and not that you're 'ageing too quickly'. Let's be clear, perimenopause is not actually about ageing but is instead a series of hormonal changes akin to puberty.
Nutritional and Lifestyle Changes
Before starting hormone therapy, you might want to first put in place some of the most effective nutritional and lifestyle strategies for perimenopausal symptoms.
The following strategies can work on their own or in addition to hormone therapy, should you decide to try hormone therapy. It's not an either-or situation of 'natural treatment or hormone therapy' — you can easily do both!
Alcohol
Quit or reduce alcohol because alcohol can make hot flushes worse. Alcohol is also a breast cancer risk, with even moderate alcohol intake increasing the risk more than modern oestrogen therapy.
As an aside, quitting alcohol does not have to mean quitting coffee. The two substances are not a matching set to be removed together, but moderation is the key. You can also try caffeine or alcohol-free versions of your favourite drinks instead.
Exercise
Engage in regular movement or exercise because moving the body can be a great help for menopausal symptoms. Exercise can improve hot flushes, mood changes and anxiety, as well as helping to keep your bones strong. This last point is particularly important as sometimes osteoporosis (weaker bones) can develop during or following the menopause.
Perimenopause and Hormone Therapy
While non-hormonal treatments and lifestyle changes like regular exercise and a healthy diet can help with perimenopause symptoms, you may also choose to manage your symptoms with menopause hormone treatment (MHT), which is also known as hormone replacement therapy (HRT). There are different types of hormones and regimens used for MHT – lets go through them briefly.
For more details on hormone treatment, click here.
What hormones would I need to take?
The two main hormones used in MHT are:
Oestrogens (such as estradiol and estriol)
Progestogens (such as medroxyprogesterone, noresthisterone and dydrogesterone)
In some circumstances, for example if you have had your womb removed, your doctor may prescribe only oestrogen. However, in most cases you will need to take both oestrogen and progestogen because progestogens protect you from thickening of the womb lining caused by oestrogens.
Does this mean I need to take tablets?
Not necessarily! MHT comes in many forms, including:
Tablets
Skin patches
Gels
Sprays
Implants
Vaginal rings, pessaries or creams
Each form has its pros and cons, so don't be afraid to let your doctor know if there's one you prefer over another. It can take time to find a treatment that works for you – your GP or menopause specialist will work with you to find a dose, combination and form that's right for you.
How often would I need to take MHT?
There are two different MHT regimens – cyclical (also known as sequential) and continuous combined. If you are perimenopausal, then you'll be started on cyclical treatment. This is because cyclical MHT keeps your periods regular. This way you'll know when your periods naturally stop – or in other words, when you're likely to progress to the last stage of the menopause.
There are two types of cyclical MHT
Monthly (if your periods are regular). You'll take oestrogen every day, and progestogen for the last 10–14 days of your menstrual cycle
3-monthly (if your periods are irregular). You'll take oestrogen every day, and progestogen for 14 days every 3 months.
How to speak with your doctor about starting MHT for perimenopause
If you're experiencing perimenopausal symptoms, it's a good idea to discuss with your doctor how you might want to manage your symptoms, whether it be with hormonal or non-hormonal treatment. You could try starting the discussion with your GP by saying something like:
'I'm experiencing an increased frequency of migraines/mood problems/insomnia, which I understand could be perimenopause.'
References
https://www.ncbi.nlm.nih.gov/pmc/articles/PMC4513660/ 
https://pubmed.ncbi.nlm.nih.gov/27163520/ 
https://pubmed.ncbi.nlm.nih.gov/28392498/ 
https://pubmed.ncbi.nlm.nih.gov/26153859/ 
https://www.webmd.com/menopause/news/20100622/progesterone-alone-may-help-hot-flashes#1
https://cks.nice.org.uk/topics/menopause/diagnosis/diagnosis-of-menopause-perimenopause/
https://www.nice.org.uk/guidance/qs143/chapter/quality-statements
https://www.bda.uk.com/resource/menopause-diet.html
https://www.nhs.uk/conditions/menopause/things-you-can-do/
https://cks.nice.org.uk/topics/menopause/prescribing-information/hormone-replacement-therapy-hrt/
"Women need to know that perimenopause ends in a kinder and calmer phase of life appropriately called menopause."
"Women need to know that perimenopause ends in a kinder and calmer phase of life appropriately called menopause."
Jerilynn Prior, Canadian endocrinology professor