Free delivery on all orders over £25
Free delivery on all orders over £25
Free delivery on all orders over £25
Free delivery on all orders over £25
Free delivery on all orders over £25
Free delivery on all orders over £25
Free delivery on all orders over £25
Free delivery on all orders over £25
Free delivery on all orders over £25
Free delivery on all orders over £25
Free delivery on all orders over £25
Free delivery on all orders over £25
Free delivery on all orders over £25
Free delivery on all orders over £25
Free delivery on all orders over £25
Free delivery on all orders over £25
Free delivery on all orders over £25
Free delivery on all orders over £25
Free delivery on all orders over £25
Free delivery on all orders over £25
Your Guide to Seeking Expert Care in Menopause
Your Guide to Seeking Expert Care in Menopause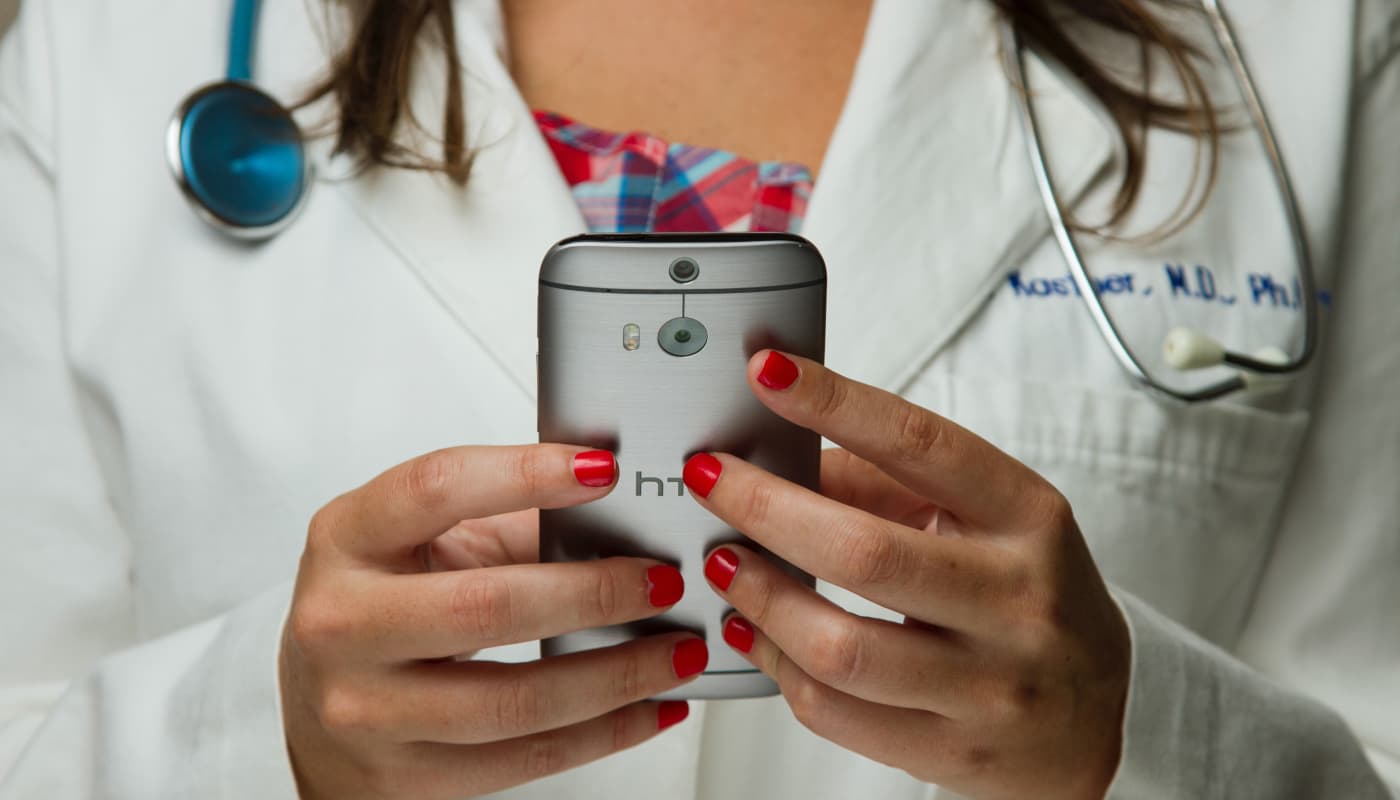 Menopause and related health conditions
The most common symptoms of menopause include:
hot flushes
difficulties regulating your mood
sexual difficulties (including low libido)
sleep difficulties (including insomnia)
When you start experiencing these, you might consider seeing your GP for an annual check-up, or speaking with a menopause specialist. This is important as your menopause symptoms may be linked to other health conditions. We'll go over these below.
Given the scarcity of research about women's hormonal and reproductive health, it's also completely understandable if you don't know what you could do about your symptoms. So, getting professional help can be reassuring. Here are some basic facts and figures about menopause that clearly indicate you're not alone:
Frequency: In the United Kingdom, there are over 7 million women transitioning through the menopause, or who might still be experiencing symptoms postmenopause (women between the age of 45 and 60 years), and of course there are a huge number of women well and truly postmenopausal!
Definition: According to the Office of Women's Health, menopause is defined as beginning when you go 12 months without having a period. It typically begins around the age of 51.
After the menopause, the changes in hormone levels (loss or decline of oestrogens) and other age-related changes may increase your risk of potentially serious health conditions. This is why it is important to see your doctor for regular physical exams and check-ups. Some of these health conditions include:
Cardiovascular diseases affecting the heart and blood vessels
Osteoporosis, or the weakening of the bones
Sexual dysfunction, including vaginal dryness and low libido
Urinary incontinence, or menopausal vaginal and urinary tract changes
Weight gain from a slower metabolism and inactivity
You can, however, reduce your risk of developing these health conditions through both self-care and medical support. Taking preventive action and adjusting your overall lifestyle can improve your overall health and help you to manage menopause symptoms.
If you're uncomfortable talking with your doctor or have received unsatisfactory answers to your questions, you could consider seeking a menopause specialist.
What is a menopause specialist?
A menopause specialist is an expert in treating and managing women during the menopause transition. In the UK, healthcare professionals who hold a recognised menopause educational qualification and membership of the British Menopause Society (BMS) may become BMS menopause specialists.
Along with menopause specialists, you might also receive support from some other healthcare professionals, depending on your symptoms. These include:
gynaecologists
general practitioners (GPs)
nurses
pharmacists
Generally, it is your GP who will help you to manage your peri and menopause symptoms. However, depending on what symptoms you have, and how severe they are, you may need support from different specialists, including gynaecologists and urologists. If this is the case, your GP will be able to refer you.
Let's go through the types of healthcare professionals you might see:
General Practitioner (GP)
General practitioners (GPs) are medical doctors who provide primary care services for individuals of all ages, genders, diseases, and different parts of the body. They also tend to focus on preventive action against diseases (so will advise on things like weight loss and vaccinations).
When to visit a GP: You might consider consulting with your GP if you're experiencing unexpected menopause symptoms, such as:
Unexplained weight gain
Dizziness
Increased depression, anxiety, and/or stress
Irregular or abnormal menstrual bleeding
Sexual difficulties, including low libido
Urinary problems, including vaginal dryness
Hot flushes


Gynaecologist
A gynaecologist is a doctor specialising in women's healthcare, including treating and managing conditions relating to the womb, ovaries and the breasts, as well as the menopause.
Your GP may refer you to a gynaecologist or a specialist menopause clinic for:
Menopausal symptoms
Premature or early onset menopause
Fertility following premature menopause
Menopause induced by medical or surgical treatment
Osteoporosis
Menopause hormone treatment (MHT), more commonly known as hormone replacement therapy (HRT)
Help with sexual dysfunction (such as painful sex or low libido)
Urologist
A urologist is a medical doctor who specialises in the treatment and care of conditions affecting the urinary tract, as well as diseases affecting the reproductive system. A urogynaecologist is specialist in urinary tract conditions affecting women.
Your GP may refer you to a urologist or urogynaecologist if you're experiencing menopause-related urinary difficulties. These might include:
An overactive bladder or the frequent, urgent need to urinate
Urinary incontinence or the inability to control your bladder
Urinary tract infection or when germs get into your bladder or kidneys — you might experience this as a burning sensation when you urinate
Fallen bladder (prolapse) — a condition that might occur due to weakening pelvic floor muscles
Other urinary symptoms like blood in your urine or pelvic pain
Other specialists
If you're going through the menopause, it's important to be aware of other medical conditions that might occur or worsen during your transition. This is especially important if your doctor has recommended that you consider hormone therapy. Some relevant conditions include the following:
Metabolic syndrome or diabetes
Cardiovascular disease
Osteoporosis
Breast cancer
If you are high risk of or have had a stroke
Now, let's cover the question that may have come up for you: how do you choose the right doctor for you?
What to look for and what to expect from a menopause specialist?
Approaching health problems related to menopause can be challenging, so finding the right medical professional to turn to is crucial. Many of the symptoms of menopause may be very personal and uncomfortable to discuss, so having someone you feel comfortable expressing your concerns with is incredibly important. Another great indicator to watch out for is someone who doesn't rush you and takes the time for you to be heard.
During your visits, your menopause specialist may:
Ask questions to understand better how your menopause symptoms affect your quality of life
Determine whether you may benefit from additional testing or treatment
You may also need multiple appointments to manage and treat your symptoms successfully. If your doctor schedules follow-up appointments to ensure treatment is right for you, that's also usually a good sign.


Why you should consider seeking care from a menopause specialist
Every woman will go through menopause — unfortunately, around 80% of women experience symptoms that interfere with their lives. But on the bright side: there are many treatment options to address menopause symptoms. Seeking a doctor specialising in menopause with the correct tools, training and knowledge can make all the difference in receiving the care you need.
Here's why it's important to reach out to a menopause specialist:
In a 2021 survey of GPs, only 60.7% 'felt comfortable managing menopausal women and offering them management options' and 52% reported that they 'were not offered enough support to be able to advise and treat women with menopausal symptoms appropriately'.
This is especially important when you consider unusual symptoms of menopause, which GPs might miss. Some of these include:
Heart palpitations
Migraine headaches
Burning mouth
Dental disease
Thinning or hair loss
What might a menopause specialist recommend? They might prescribe menopause hormone treatment (MHT) but there are other options such as nutrition, and lifestyle interventions to manage menopause symptoms. Some of your treatment options may include:
Regular exercise, particularly weight-bearing activities where your feet and legs support your weight, such as walking, running or dancing – see this article for more on this topic
Exercise to help you relax, such as yoga and tai chi, or meditation
Adopting a healthy diet including foods packed with calcium, such as milk (or fortified dairy-free alternatives), yoghurt and green leafy vegetables to keep your bones healthy – see this article for more information
Lifestyle modifications, like stopping smoking and losing weight if you are overweight
Cognitive behavioural therapy (CBT) to help with low mood, anxiety and maybe even insomnia
Menopause specialists would take care to personalise treatment to your needs, concerns, values, and preferences. Because of this, they can potentially enhance your sense of wellbeing during the menopause and beyond.
How to find a menopause specialist
Let's start with the great news: it's getting easier to find doctors who focus on treating the menopause or have had extra training to provide better care to women approaching and/or in it.
Look for a doctor with continuing education in the menopause. The British Menopause Society (BMS) certifies healthcare professionals who have additional skills and knowledge when it comes to managing the menopause. A great way to find specialists in your area using the search feature on the BMS website. Note that many of these specialists run private clinics; however, you can narrow the search to your area and select NHS-only clinics or specialists.
Call your GP surgery and ask if the one of the GPs has a special interest or training in menopausal symptoms. You can request an appointment with a specific GP, even if it means waiting slightly longer for an appointment. If there are no GPs in your practice with a special interest in treating menopausal women, speak to your usual GP who could refer you elsewhere.
All in all, every woman's experience of menopause is unique, and you deserve to be heard. This is why it makes sense to seek the support of healthcare professionals who specialise in caring for women in menopause. We hope we have helped you understand your options a little better and realise that you're not alone.
References
https://www.ncbi.nlm.nih.gov/books/NBK507826/ 
https://www.womenshealth.gov/menopause/menopause-basics#1 
https://www.hopkinsmedicine.org/news/media/releases/what_do_obgyns_in_training_learn_about_menopause_not_nearly_enough_new_study_suggests 
https://pubmed.ncbi.nlm.nih.gov/30711122/ 
https://www.nidcr.nih.gov/health-info/burning-mouth 
https://www.everydayhealth.com/alternative-health/what-is-acupuncture-a-beginners-guide-to-how-it-works-and-how-it-may-improve-your-health/ 
https://www.everydayhealth.com/fitness/workouts/why-you-need-aerobic-exercise.aspx 
https://pubmed.ncbi.nlm.nih.gov/24323914/ 
https://portal.menopause.org/NAMS/NAMS/Directory/Menopause-Practitioner.aspx 
https://gennev.com/ 
https://acpinternist.org/archives/2017/09/internist-involvement-crucial-to-easing-early-menopause.htm 
https://my.clevelandclinic.org/health/articles/21884-urologist 
https://www.acponline.org/about-acp/about-internal-medicine
https://thebms.org.uk/menopause-specialists/overview/
https://www.nhs.uk/conditions/menopause/help-and-support/
https://www.nhs.uk/conditions/menopause/things-you-can-do/
https://pubmed.ncbi.nlm.nih.gov/35639933/
https://bwc.nhs.uk/urogynaecology
https://www.nice.org.uk/consultations/672/10/managing-short-term-menopausal-symptoms