Free delivery on all orders over £30
Free delivery on all orders over £30
Free delivery on all orders over £30
Free delivery on all orders over £30
Free delivery on all orders over £30
Free delivery on all orders over £30
Free delivery on all orders over £30
Free delivery on all orders over £30
Free delivery on all orders over £30
Free delivery on all orders over £30
Free delivery on all orders over £30
Free delivery on all orders over £30
Free delivery on all orders over £30
Free delivery on all orders over £30
Free delivery on all orders over £30
Free delivery on all orders over £30
Free delivery on all orders over £30
Free delivery on all orders over £30
Free delivery on all orders over £30
Free delivery on all orders over £30
5 things you need to know about fibroids
5 things you need to know about fibroids
1. What the heck are uterine fibroids?
Uterine fibroids, or leiomyomas as they are medically termed, are benign (non-cancerous) growths that emerge from the muscle tissue of the uterus (1). You may be surprised to learn that they occur in up to 70% of people with a uterus at some point during their lifetime, primarily within the reproductive years (2). These growths can seriously range in size, from tiny and barely visible growths to large masses that can distort and expand the uterus, in some instances leading to a pregnancy-like appearance (3). Their exact cause remains somewhat of a mystery, though some research suggests a combination of genetics, hormonal influences (such as estrogen and progesterone), and various environmental factors (4).
2. Do fibroids cause back pain?
Yes, fibroids can cause back pain. Fibroids developing on the posterior section of the uterus and protruding outward can exert pressure on the lower spine (5). This can pinch nerves, leading to lower back pain or discomfort in the legs and hips. One study found that 60% of people with uterine fibroids reported lower back pain (6). Depending on the location and size of the fibroids, some people may also experience other symptoms such as frequent urination, difficulty emptying the bladder or constipation from the pressure caused on these organs and cavities.
3. Do Fibroids Cause Abnormal Bleeding?
In around 30% of people, uterine fibroids cause heavy and prolonged menstrual bleeding (7). This isn't necessarily due to the size of the fibroid but rather the location. Fibroids that encroach on the uterine cavity, termed submucosal fibroids (8), can lead to heavier bleeding by increasing the surface area of the uterus lining (9).
4. The Impact of Fibroids on Fertility
Whether fibroids contribute to fertility difficulties has been poorly studied in the past and is still not well understood (10). While fibroids don't always affect fertility, they can potentially interfere with the implantation of the fertilized egg. Depending on their location, they might also block the fallopian tubes or disrupt sperm travel within the uterus. More research is being released on the potential impacts of fibroids on fertility (11).
5. Approaches to Fibroid Treatment
The treatment of a fibroid is based on what problems it is causing you. If a fibroid is discovered during a routine exam and isn't causing any symptoms or showing rapid growth, immediate intervention isn't typically required. Fibroids can either disappear over time, remain static, or grow larger. Symptomatic fibroids, such as those causing painful and heavy periods, may necessitate treatment ranging from hormonal contraceptives to surgical interventions, which should be discussed with your healthcare provider (12).
References
Navarro A, Bariani MV, Yang Q, Al-Hendy A. Understanding the Impact of Uterine Fibroids on Human Endometrium Function. Front Cell Dev Biol. 2021;9:633180.
Stewart EA, Cookson CL, Gandolfo RA, Schulze-Rath R. Epidemiology of uterine fibroids: a systematic review. Bjog. 2017;124(10):1501-12.
Stewart EA, Laughlin-Tommaso SK, Catherino WH, Lalitkumar S, Gupta D, Vollenhoven B. Uterine fibroids. Nat Rev Dis Primers. 2016;2:16043.
Yang Q, Ciebiera M, Bariani MV, Ali M, Elkafas H, Boyer TG, et al. Comprehensive Review of Uterine Fibroids: Developmental Origin, Pathogenesis, and Treatment. Endocr Rev. 2022;43(4):678-719.
Giuliani E, As-Sanie S, Marsh EE. Epidemiology and management of uterine fibroids. Int J Gynaecol Obstet. 2020;149(1):3-9.
Fuldeore MJ, Soliman AM. Patient-reported prevalence and symptomatic burden of uterine fibroids among women in the United States: findings from a cross-sectional survey analysis. Int J Womens Health. 2017;9:403-11.
Uimari O, Subramaniam KS, Vollenhoven B, Tapmeier TT. Uterine Fibroids (Leiomyomata) and Heavy Menstrual Bleeding. Front Reprod Health. 2022;4:818243.
Donnez J, Dolmans MM. Uterine fibroid management: from the present to the future. Hum Reprod Update. 2016;22(6):665-86.
Puri K, Famuyide AO, Erwin PJ, Stewart EA, Laughlin-Tommaso SK. Submucosal fibroids and the relation to heavy menstrual bleeding and anemia. Am J Obstet Gynecol. 2014;210(1):38.e1-7.
Guo XC, Segars JH. The impact and management of fibroids for fertility: an evidence-based approach. Obstet Gynecol Clin North Am. 2012;39(4):521-33.
Donnez J, Jadoul P. What are the implications of myomas on fertility? A need for a debate? Hum Reprod. 2002;17(6):1424-30.
Farris M, Bastianelli C, Rosato E, Brosens I, Benagiano G. Uterine fibroids: an update on current and emerging medical treatment options. Ther Clin Risk Manag. 2019;15:157-78.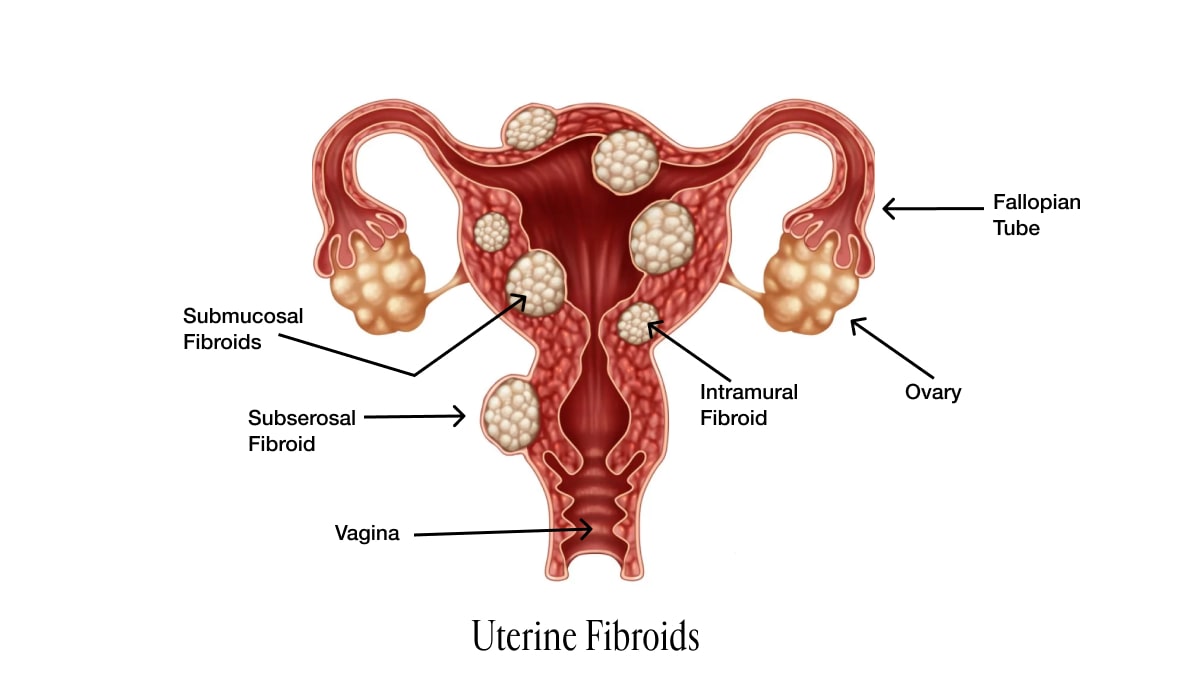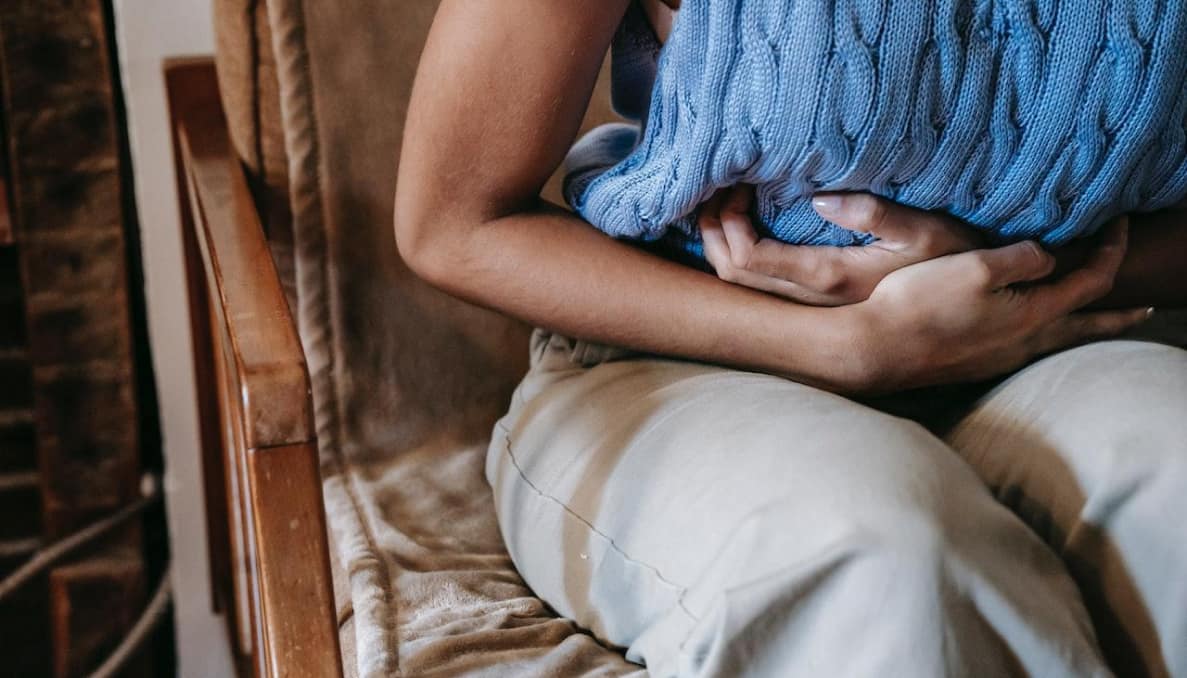 Explore support for
fibroids