Free delivery on all orders over £30
Free delivery on all orders over £30
Free delivery on all orders over £30
Free delivery on all orders over £30
Free delivery on all orders over £30
Free delivery on all orders over £30
Free delivery on all orders over £30
Free delivery on all orders over £30
Free delivery on all orders over £30
Free delivery on all orders over £30
Free delivery on all orders over £30
Free delivery on all orders over £30
Free delivery on all orders over £30
Free delivery on all orders over £30
Free delivery on all orders over £30
Free delivery on all orders over £30
Free delivery on all orders over £30
Free delivery on all orders over £30
Free delivery on all orders over £30
Free delivery on all orders over £30
Understanding Adenomyosis: A Guide to Symptoms, Treatment, and Fertility
Understanding Adenomyosis: A Guide to Symptoms, Treatment, and Fertility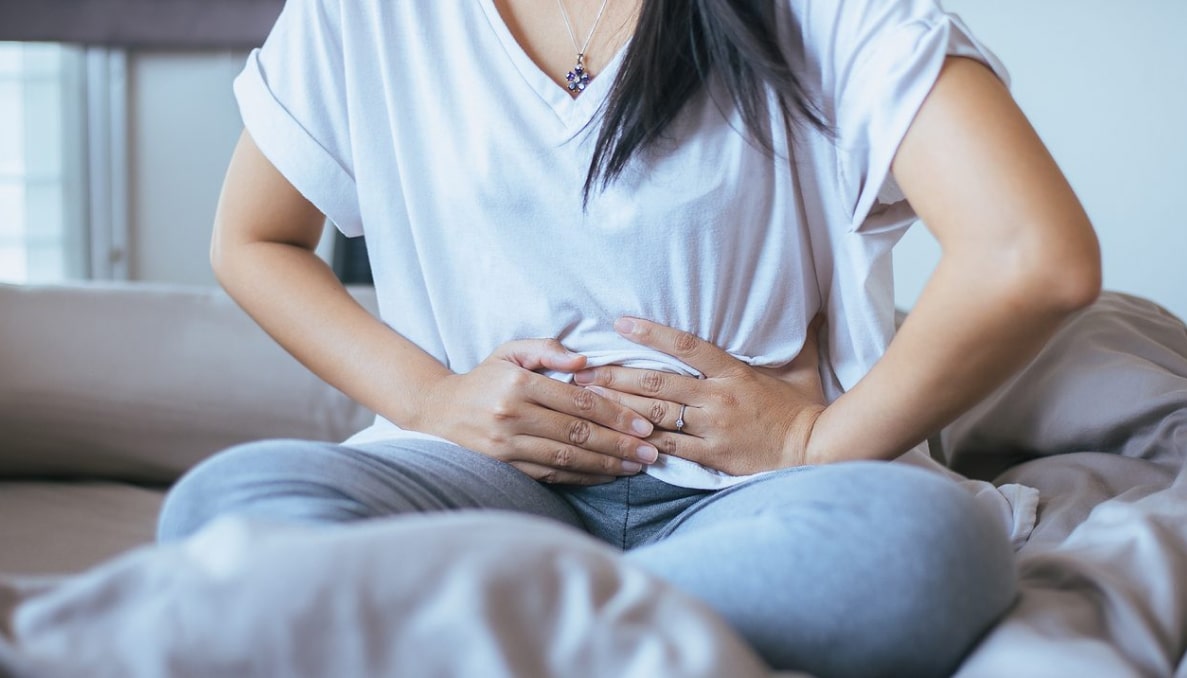 Adenomyosis affects as many as one in ten women of reproductive age but very few people have even heard of it. Recently, BBC Presenter Naga Munchetty spoke out about her own Adenomyosis diagnosis, bringing the condition a new wave of attention. Generally, Adenomyosis is more common in women aged 40-50 years and who have had children. In this article, we'll delve into what adenomyosis is, its symptoms, how it differs from endometriosis, the available treatment options, and its potential impact on fertility.
What is Adenomyosis?
Adenomyosis is a medical condition in which the tissue that normally lines the uterus (the endometrium) begins to grow into the muscular wall of the uterus (the myometrium). This can cause the uterus to become enlarged and tender. While the exact cause of adenomyosis is not fully understood, hormonal imbalances and inflammation are believed to play a role in its development [1].
Symptoms of Adenomyosis:
Adenomyosis can present a variety of symptoms, which may vary in severity among individuals. Some common symptoms include:
Menstrual Irregularities: Heavy and prolonged menstrual bleeding, accompanied by severe cramping and pelvic pain.
Painful Intercourse: Sexual intercourse may become painful or uncomfortable due to the enlargement and tenderness of the uterus.
Enlarged Uterus: In some cases, adenomyosis can cause the uterus to become larger than normal, leading to a visible increase in abdominal size.
Feelings of abdominal bloating, fullness or heaviness.


Endometriosis vs. Adenomyosis
While adenomyosis and endometriosis share similarities, they are distinct conditions. In endometriosis, the endometrial tissue grows outside the uterus, typically in the pelvic cavity. Adenomyosis, on the other hand, involves the growth of endometrial tissue within the uterine walls. While both conditions can cause pain and menstrual irregularities, they are separate entities and require different treatment approaches [2].
Treatment options
When it comes to managing adenomyosis, several treatment options are available, depending on the severity of symptoms and a woman's desire for future fertility:
Pain Medication: Over-the-counter nonsteroidal anti-inflammatory drugs (NSAIDs), such as ibuprofen, can help alleviate pain and reduce inflammation.
Hormonal Therapy: Certain hormonal medications, such as birth control pills, hormonal intrauterine devices (IUDs), or gonadotropin-releasing hormone (GnRH) agonists, can help suppress the growth of the endometrial tissue and manage symptoms.
Uterine Artery Embolization (UAE): In this minimally invasive procedure, tiny particles are injected into the blood vessels that supply the uterus, cutting off the blood flow to the adenomyosis-affected areas, thereby reducing symptoms.
Hysterectomy: In severe cases where other treatments fail or fertility is no longer desired, a hysterectomy (removal of the uterus) may be recommended. However, this is a permanent solution and should be carefully considered.
Fertility considerations
If you're concerned about your fertility and adenomyosis, it's essential to consult with a healthcare professional. While adenomyosis can affect fertility, its impact varies among individuals. Some women with adenomyosis can conceive and have successful pregnancies, while others may face challenges. Various factors, such as the severity of adenomyosis, presence of other fertility issues, and age, can influence fertility outcomes. If pregnancy is desired, your healthcare provider can guide you on the best course of action and discuss potential fertility treatments or alternatives.
The bottom line
Adenomyosis may not be as well-known as other gynecological conditions, but its impact on women's lives should not be underestimated. By recognizing the symptoms, understanding the differences between adenomyosis and endometriosis, exploring treatment options, and seeking appropriate medical advice, women with adenomyosis can find relief and make informed decisions regarding their fertility. Remember, you're not alone, and there are resources available to support you in managing adenomyosis and its potential challenges.
References
American College of Obstetricians and Gynecologists. (2020). Adenomyosis. Retrieved from https://www.acog.org/womens-health/faqs/adenomyosis
Mayo Clinic. (2021). Adenomyosis. Retrieved from https://www.mayoclinic.org/diseases-conditions/adenomyosis/symptoms-causes/syc-20369138
Explore
adenomyosis support