Free delivery on all orders over £30
Free delivery on all orders over £30
Free delivery on all orders over £30
Free delivery on all orders over £30
Free delivery on all orders over £30
Free delivery on all orders over £30
Free delivery on all orders over £30
Free delivery on all orders over £30
Free delivery on all orders over £30
Free delivery on all orders over £30
Free delivery on all orders over £30
Free delivery on all orders over £30
Free delivery on all orders over £30
Free delivery on all orders over £30
Free delivery on all orders over £30
Free delivery on all orders over £30
Free delivery on all orders over £30
Free delivery on all orders over £30
Free delivery on all orders over £30
Free delivery on all orders over £30
How do I tell my manager that I've got endometriosis?
How do I tell my manager that I've got endometriosis?
Endometriosis is a condition where tissue similar to the lining of the womb grows in other places, such as the ovaries and fallopian tubes. Endometriosis can affect women of any age, including teenagers, but endometriosis is most common in women who are between 25 to 40 years old.
Symptoms of endometriosis can vary, but common signs include pain in your lower tummy or back, debilitating period pain and abnormally heavy periods. There's currently no cure for endometriosis, but there are treatments and products that can help ease the symptoms, including pain relief devices, hormonal contraception, and, if needed, surgery to cut away patches of endometriosis tissue.
Recently, the NHS listed endometriosis as one the twenty most painful health conditions. It can have a serious impact on your quality of life and it can be difficult to manage on a personal level, so how are you supposed to manage endometriosis at work?
In this guide we dive into some of the most helpful strategies we've found for navigating and talking about endometriosis in the workplace.
Should I tell my employer that I have endometriosis?
First things first, do you actually need to tell your employer that you have endometriosis? This is entirely up to you. Your diagnosis is personal, as is your health. You may prefer to keep your private life private, and keep your endometriosis diagnosis to yourself.
This is entirely valid as a choice, and there's nothing wrong with keeping your menstrual health concerns to yourself. But, there are some benefits to telling your employer that you have endometriosis. For instance, if your employer is aware of your condition, they may be able to propose working options that will allow you to thrive.
If you've already informed your employer or colleagues about your endometriosis diagnosis, and are struggling with your pain in the workplace, they can respond to your needs and offer you the support you require without any further explanations being necessary.
Our top tips for discussing endometriosis with your employer:
Be prepared to explain what endometriosis is and how your symptoms impact your work life. There's a strong chance that the person you're speaking to could be unfamiliar with endometriosis, and it will help to be prepared to give them an introduction to the condition and what it means for you.


It can be helpful to prepare a communication plan beforehand. Here, you lay out the information you will share and the work-related adjustments that you may need in order to fulfill the job requirements.


Make it clear that you really want to be able to work effectively, but that it might look a little different to the way things are currently.


Have a clear idea of what work adjustments might work for you to feel more supported in the workplace.


You could also mention the names of some companies who have already committed to be an Endometriosis Friendly Employer and float the idea of having your own business join, if that's something you feel comfortable doing.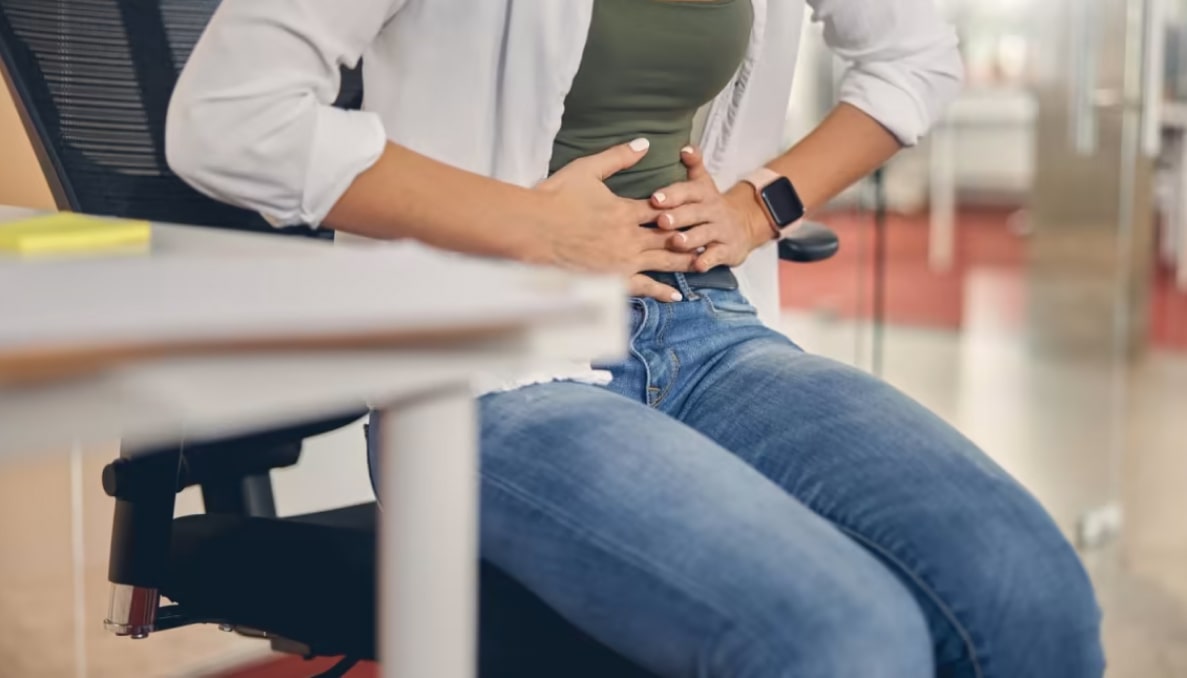 Shop
endometriosis support