Free delivery on all orders over £30
Free delivery on all orders over £30
Free delivery on all orders over £30
Free delivery on all orders over £30
Free delivery on all orders over £30
Free delivery on all orders over £30
Free delivery on all orders over £30
Free delivery on all orders over £30
Free delivery on all orders over £30
Free delivery on all orders over £30
Free delivery on all orders over £30
Free delivery on all orders over £30
Free delivery on all orders over £30
Free delivery on all orders over £30
Free delivery on all orders over £30
Free delivery on all orders over £30
Free delivery on all orders over £30
Free delivery on all orders over £30
Free delivery on all orders over £30
Free delivery on all orders over £30
The best herbs and supplements for natural relief from menopause symptoms
The best herbs and supplements for natural relief from menopause symptoms
Nature's help for menopause
Ever heard of using plants or herbs to help manage menopause symptoms? You're not alone! Many have been using nature's remedies for years to feel better during menopause. In fact, almost half of the women in Western countries try out natural treatments (1). Let's dive in and explore what's out there, what works, and what might be right for you.
Natural doesn't always mean safe or good for you
When it comes to natural remedies, it's important to remember that "natural" doesn't always mean it's safe or good for you. Just because something comes from nature doesn't mean it can't have side effects, just like regular medicines can. Also, herbal supplements aren't checked as closely as regular medicines. This means the quality and amount of what's inside can change from one brand to another, or even between batches of the same brand. So, always be cautious and informed when considering natural therapies. We recommend that you speak with your healthcare provider before adopting any new therapies, as they can provide you with individualised care.
Magnesium
As women approach and go through menopause, maintaining bone health is paramount. Magnesium becomes particularly vital during this phase. This essential mineral not only converts the food we eat into energy but also enhances the effectiveness of calcium and vitamin D in our bodies – both crucial for bone health during menopause (2). Studies have shown that women with low magnesium levels are more susceptible to fragile bones (3, 4). Ensuring sufficient magnesium intake becomes especially important to prevent fractures and bone breaks that can result from conditions like osteoporosis, common in post-menopausal women (5, 6). According to the NHS, it is advised that women between the ages of 19 to 64 consume 270mg of magnesium daily (7). Fortunately, a well-rounded, nutritious diet can provide the necessary magnesium. Rich sources of magnesium encompass green vegetables, milk, dairy items, nuts, brown rice, fish, meat, wholegrain bread, breakfast cereals, bananas, and orange juice (8).
Calcium
When navigating menopause, it's vital to prioritize bone health, and calcium is central to ensuring our bones remain robust for daily tasks. (9). Adults between 19 to 64 should consume 700mg daily (7), but those with osteoporosis or breastfeeding may have different needs. You can check your calcium intake using the University of Edinburgh's online calculator. If you struggle to get enough from food, consider a combined calcium and vitamin D supplement, as vitamin D aids calcium absorption. However, intakes over 1,500mg can cause stomach issues. Rich calcium sources include dairy, green vegetables, almonds, sesame seeds, sardines, dried fruit, pulses, tofu, and fortified foods like cereals and alternative milks (10).
Maca root
Cultures around the world have long turned to herbs believed to boost libido, which in general, gradually declines with age (11). However, our interest in sex is influenced by numerous factors such as our relationships, medications, overall health, body image, and conditions like vaginal dryness leading to discomfort during intimacy (12, 13), and more. Sexual desire is complex, particularly in women. That's why when they tried to introduce the pink pill equivalent to Viagra for women, it didn't work. Meaning, that It's crucial to consider other factors that may be involved when addressing a diminished libido, rather than solely depending on herbal remedies. Maca root, for instance, is highly regarded for its potential to enhance sexual function. Yet, the scientific evidence behind such claims is limited (14), and studies that do indicate benefits often involve very small participant groups (15). If you are struggling with low sexual desire that is impacting your quality of life or relationships, consider speaking with a sex therapist.
Vitamin D
During menopause, Vitamin D becomes even more essential, primarily because it facilitates the absorption of calcium, reinforcing bone density. Increasingly, experts believe that elevated Vitamin D levels can help mitigate the risk of fractures (16). A substantial review, which included over 30,000 participants, underscored this point: individuals taking at least 792 IU of Vitamin D daily witnessed a 30% decline in hip fractures and a 14% drop in other non-spinal fractures (17). There are three main avenues to obtain Vitamin D: sunlight, food, and supplements. For instance, in places like the UK, the sun from March to September enables our skin to generate Vitamin D. During these months, it's recommended to indulge in direct sun exposure for roughly 10 minutes daily (18). Although certain foods offer Vitamin D, relying solely on diet can be inadequate. Hence, between late September and early April, the NHS recommends a daily Vitamin D supplement dosage of 10 micrograms (or 400 units) (7).
Red clover
Trifolium pratense, commonly known as Red Clover, is tapped for its natural plant oestrogens, often regarded as a potential remedy for hot flashes/flushes. However, results from five controlled studies shed light on the fact that red clover leaf extract may not offer a consistent remedy for the hot flashes commonly experienced during menopause (19).
B Vitamins
During menopause, B vitamins emerge as a sought-after natural supplement for many women seeking symptom relief. Vitamin B6, crucial for the release of serotonin, plays a role in mood regulation, which can be beneficial for mood changes, fatigue, and depression. Ideally, a balanced diet should cover the daily requirement of vitamin B6 (7). Additionally, vitamin B12 is essential for bone health—along with red blood cell production and cognitive function. Those who consume meat, fish, or dairy should generally acquire sufficient vitamin B12 through their diet (7).
Ashwagandha
Ashwagandha, also known as "Indian ginseng" or "winter cherry," is a revered herb in traditional Ayurvedic medicine. Preliminary research indicates its potential benefits for alleviating certain menopausal symptoms. For instance, a 2021 study involving 100 women highlighted that participants consuming ashwagandha experienced a significant reduction in hot flashes and urinary issues, an increase in estradiol, FSH, and luteinizing hormone levels, and an enhancement in menopause-related quality of life scores (20). While these findings are promising, it's essential to note that the exact mechanism of action remains unclear, and the long-term safety of ashwagandha consumption still requires comprehensive research.
Black cohosh
Black cohosh is a common go-to for women looking for natural ways to ease menopause symptoms, particularly hot flashes. It comes from a plant called Actaea racemosa or Cimicifuga racemosa. While some people swear by it, studies show mixed results about its effectiveness, especially when it comes to hot flashes (19, 21). There's also some talk about it helping with vaginal dryness, another menopause symptom, but there isn't enough solid proof yet (21). Something important to note: there have been concerns about it possibly affecting the liver, so it's a good idea to be careful (22).
Soy
Soy, a staple in many diets, has a unique component: plant hormones that function similarly to oestrogen. For women navigating the challenges of menopause, this can be particularly relevant. Research published in 2012 reported that consuming soya isoflavones resulted in at least a 20% reduction in frequency and severity of flushes (23) That's a significant relief for many! Moreover, phytoestrogens, like those in soy, may offer advantages in easing hot flashes and vaginal dryness. However, it's worth noting that they don't seem to provide relief from night sweats (24, 25). You can read more on The British Dietetic Association's suggestions for soy here.
Speak to your doctor
A surprising 70% of women in the perimenopausal (the phase before menopause) and postmenopausal stages don't inform their GPs about the natural supplements they're taking (26). This oversight can be crucial, especially if you're on other medications or have a significant medical history, like a history of cancer. While natural supplements can offer benefits, they aren't without risks. Some might have adverse effects or interact with other drugs. Therefore, always consult with your healthcare provider before using supplements to manage your menopause symptoms.
Final word
The journey through the menopause continuum is unique to each individual, with varied experiences and needs. Nature offers a plethora of remedies that may provide relief, but it's essential to approach them with an informed perspective. While some natural supplements have shown promise in alleviating menopausal symptoms, others need further research. Above all, prioritizing open communication with your healthcare provider and staying informed about potential interactions and side effects will ensure a safer and more effective approach to managing your symptoms.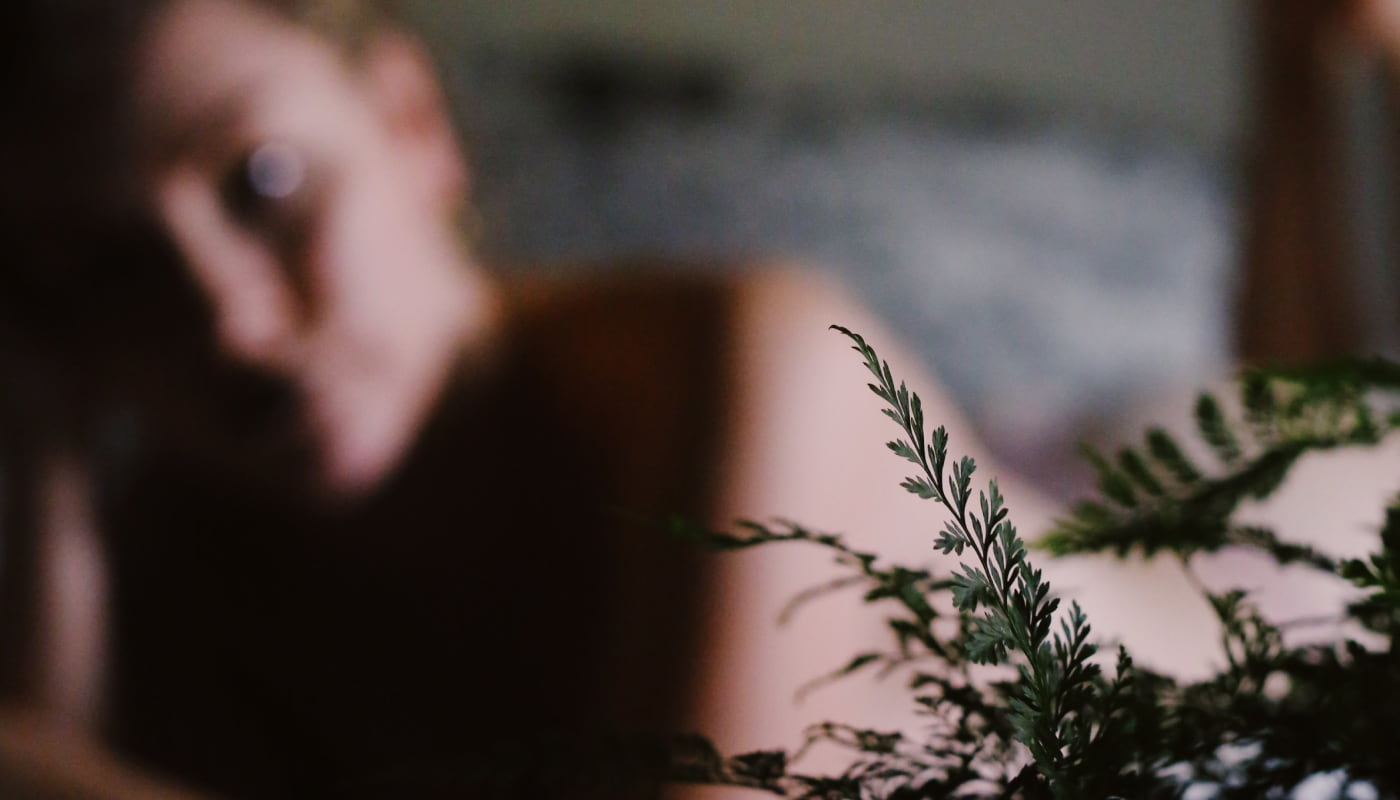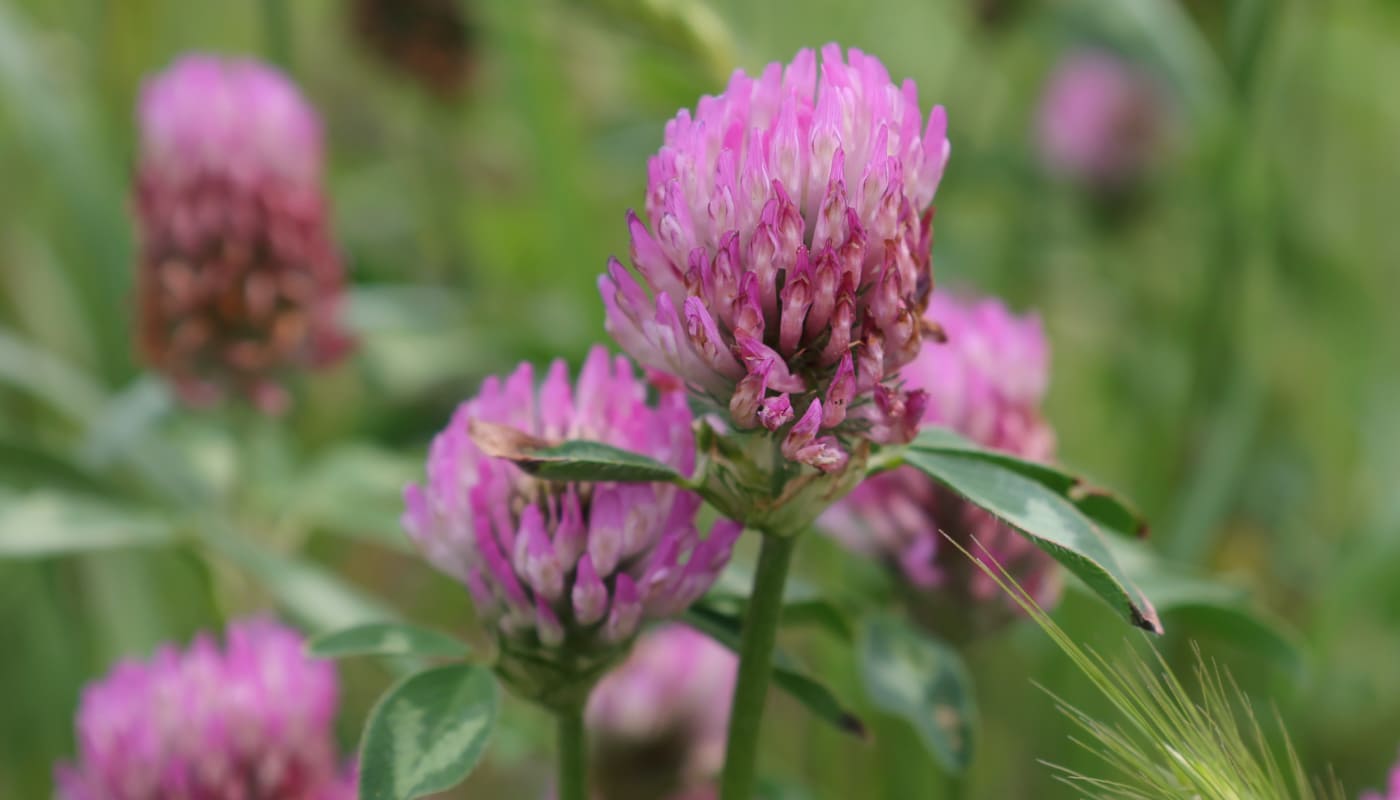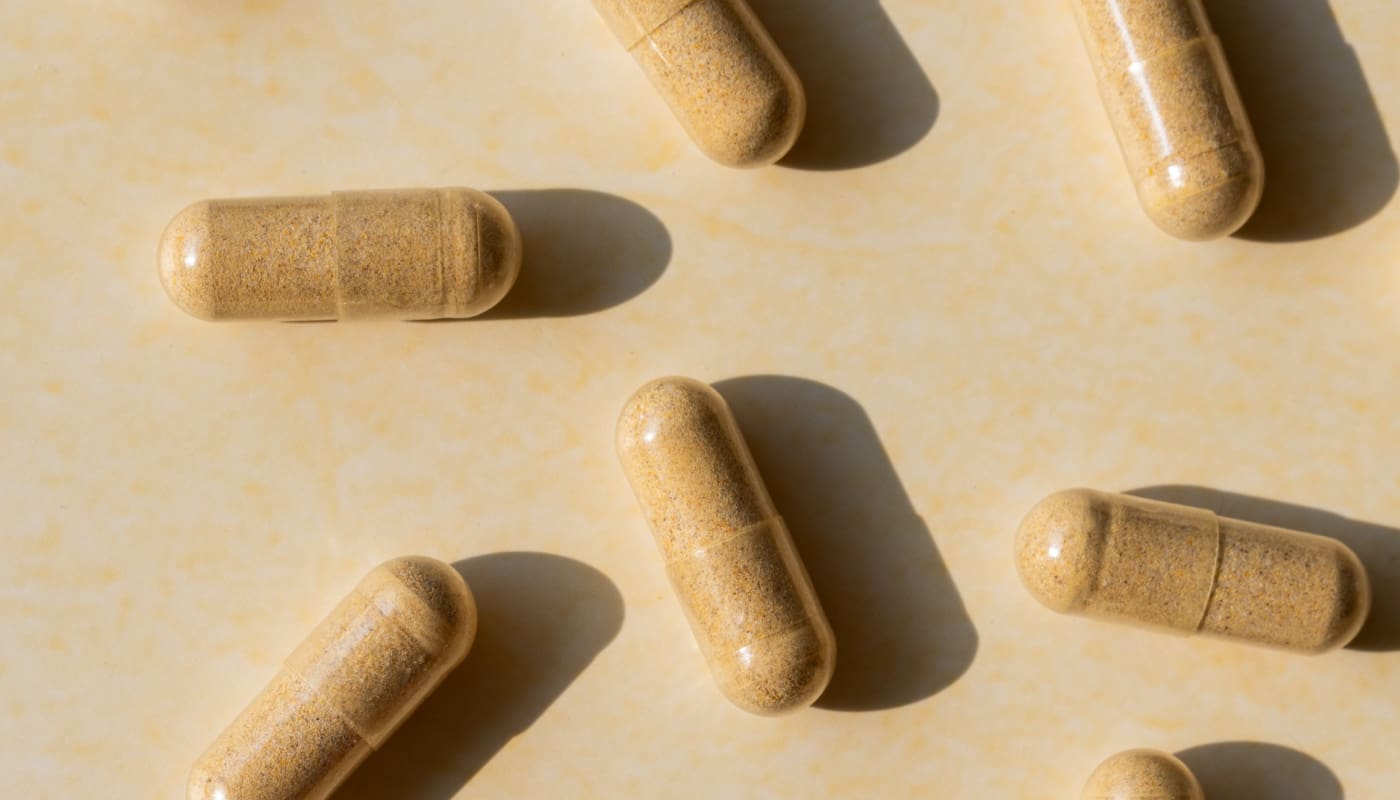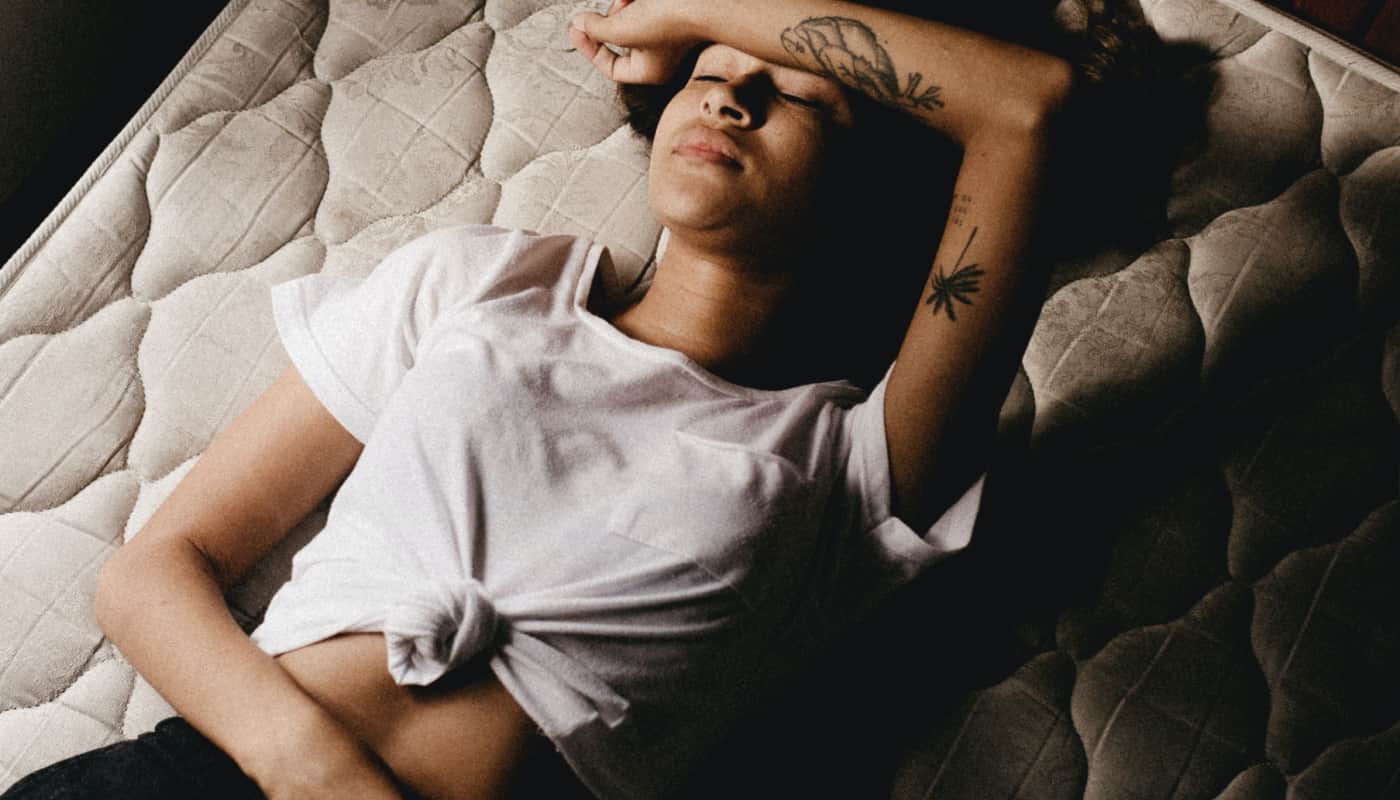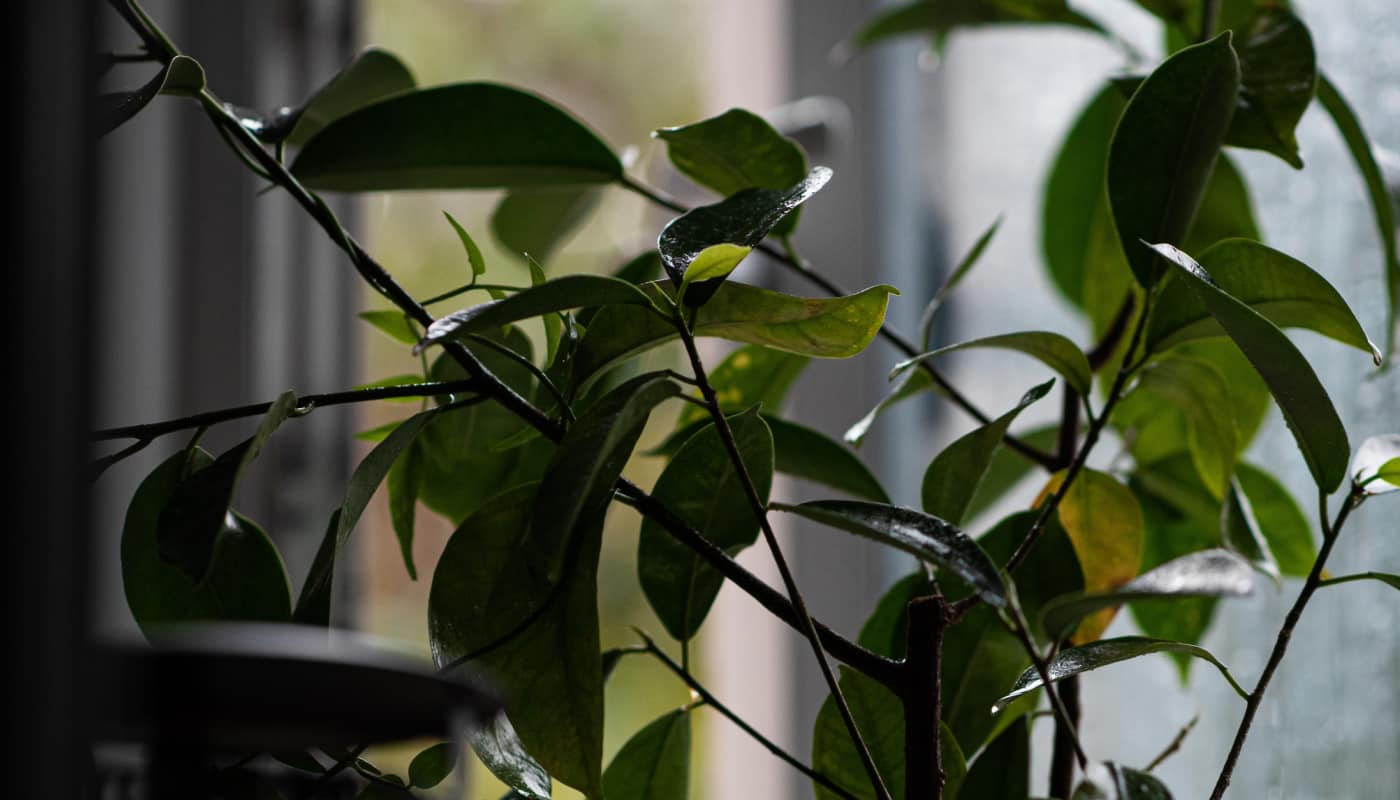 Discover
herbs and supplements for menopause
References
Vashisht A, Domoney CL, Cronje W, Studd JW. Prevalence of and satisfaction with complementary therapies and hormone replacement therapy in a specialist menopause clinic. Climacteric. 2001;4(3):250-6.
Risco F, Traba ML. Influence of magnesium on the in vitro synthesis of 24,25-dihydroxyvitamin D3 and 1 alpha, 25-dihydroxyvitamin D3. Magnes Res. 1992;5(1):5-14.
Castiglioni S, Cazzaniga A, Albisetti W, Maier JAM. Magnesium and Osteoporosis: Current State of Knowledge and Future Research Directions. Nutrients. 2013;5(8):3022-33.
Brodowski J. [Levels of ionized magnesium in women with various stages of postmenopausal osteoporosis progression evaluated on the basis of densitometric examinations]. Przegl Lek. 2000;57(12):714-6.
Mutlu M, Argun M, Kilic E, Saraymen R, Yazar S. Magnesium, Zinc and Copper Status in Osteoporotic, Osteopenic and Normal Post-menopausal Women. Journal of International Medical Research. 2007;35(5):692-5.
Veronese N, Stubbs B, Solmi M, Noale M, Vaona A, Demurtas J, et al. Dietary magnesium intake and fracture risk: data from a large prospective study. British Journal of Nutrition. 2017;117(11):1570-6.
NHS. Vitamins and minerals 2020 [Available from: https://www.nhs.uk/conditions/vitamins-and-minerals/others/.
Society RO. Minerals 2022 [Available from: https://theros.org.uk/information-and-support/bone-health/nutrition-for-bones/vitamins-minerals-and-nutrients/minerals/.
Beto JA. The role of calcium in human aging. Clin Nutr Res. 2015;4(1):1-8.
Society RO. Calcium 2022 [Available from: https://theros.org.uk/information-and-support/bone-health/nutrition-for-bones/calcium/
Thornton K, Chervenak J, Neal-Perry G. Menopause and Sexuality. Endocrinol Metab Clin North Am. 2015;44(3):649-61.
Kim H-K, Kang S-Y, Chung Y-J, Kim J-H, Kim M-R. The Recent Review of the Genitourinary Syndrome of Menopause. J Menopausal Med. 2015;21(2):65-71.
Kołodyńska G, Zalewski M, Rożek-Piechura K. Urinary incontinence in postmenopausal women - causes, symptoms, treatment. Prz Menopauzalny. 2019;18(1):46-50.
Shin BC, Lee MS, Yang EJ, Lim HS, Ernst E. Maca (L. meyenii) for improving sexual function: a systematic review. BMC Complement Altern Med. 2010;10:44.
Brooks NA, Wilcox G, Walker KZ, Ashton JF, Cox MB, Stojanovska L. Beneficial effects of Lepidium meyenii (Maca) on psychological symptoms and measures of sexual dysfunction in postmenopausal women are not related to estrogen or androgen content. Menopause. 2008;15(6):1157-62.
Wacker M, Holick MF. Vitamin D — Effects on Skeletal and Extraskeletal Health and the Need for Supplementation. Nutrients. 2013;5(1):111-48.
Bischoff-Ferrari HA, Willett WC, Orav EJ, Lips P, Meunier PJ, Lyons RA, et al. A Pooled Analysis of Vitamin D Dose Requirements for Fracture Prevention. New England Journal of Medicine. 2012;367(1):40-9.
Society RO. Vitamin D for bones 2022 [Available from: https://theros.org.uk/information-and-support/bone-health/vitamin-d-for-bones/.
Kronenberg F, Fugh-Berman A. Complementary and alternative medicine for menopausal symptoms: a review of randomized, controlled trials. Ann Intern Med. 2002;137(10):805-13.
Grover S, Rajagopal R. Trends of Sexually Transmitted Infections : A 33 Year Experience. Med J Armed Forces India. 2009;65(3):235-6.
Newton KM, Reed SD, LaCroix AZ, Grothaus LC, Ehrlich K, Guiltinan J. Treatment of vasomotor symptoms of menopause with black cohosh, multibotanicals, soy, hormone therapy, or placebo: a randomized trial. Ann Intern Med. 2006;145(12):869-79.
Borrelli F, Ernst E. Black cohosh (Cimicifuga racemosa): a systematic review of adverse events. Am J Obstet Gynecol. 2008;199(5):455-66.
Taku K, Melby MK, Kronenberg F, Kurzer MS, Messina M. Extracted or synthesized soybean isoflavones reduce menopausal hot flash frequency and severity: systematic review and meta-analysis of randomized controlled trials. Menopause. 2012;19(7):776-90.
Chen MN, Lin CC, Liu CF. Efficacy of phytoestrogens for menopausal symptoms: a meta-analysis and systematic review. Climacteric. 2015;18(2):260-9.
Franco OH, Chowdhury R, Troup J, Voortman T, Kunutsor S, Kavousi M, et al. Use of Plant-Based Therapies and Menopausal Symptoms: A Systematic Review and Meta-analysis. Jama. 2016;315(23):2554-63.
Mahady GB, Parrot J, Lee C, Yun GS, Dan A. Botanical dietary supplement use in peri- and postmenopausal women. Menopause. 2003;10(1):65-72.