Free delivery on all orders over £30
Free delivery on all orders over £30
Free delivery on all orders over £30
Free delivery on all orders over £30
Free delivery on all orders over £30
Free delivery on all orders over £30
Free delivery on all orders over £30
Free delivery on all orders over £30
Free delivery on all orders over £30
Free delivery on all orders over £30
Free delivery on all orders over £30
Free delivery on all orders over £30
Free delivery on all orders over £30
Free delivery on all orders over £30
Free delivery on all orders over £30
Free delivery on all orders over £30
Free delivery on all orders over £30
Free delivery on all orders over £30
Free delivery on all orders over £30
Free delivery on all orders over £30
Could neuroscience be the answer to period pain, PMS, mood swings and PMDD symptoms?
Could neuroscience be the answer to period pain, PMS, mood swings and PMDD symptoms?
Neuroscientists are working on a revolutionary new product to manage period pain, mood swings and PMDD. Here's how it works.
When it comes to managing period pain, there are the age-old options: paracetamol, the pill, a hot water bottle. If you're battling with low moods, mood swings and anxiety as a result of your cycle, doctors will typically suggest hormonal birth control in the first instance, which might not be for you. Here at Unfabled, we're passionate about offering more diverse solutions for period symptoms. From CBD balms to magnesium, topical oils and period pain patches (the latter two being recommendations I personally swear by). We pride ourselves on finding the latest, most effective options for tackling PMS symptoms and helping you ditch the paracetamol.
But, of course, if you suffer from conditions like endometriosis, fibroids, and severe dysmenorrhoea, all of the above might not be enough to completely ease your menstrual pain and period cramps.
What's more, if your primary hormonal health concerns are related to your moods, or if you have Premenstrual Dysphoric Disorder (PMDD), it can be even more difficult to find symptom solutions that work for you. Of course, we're massive advocates of holistic solutions to help support your menstrual health and mental wellbeing. Many members of our community have found CBD works to provide calm and ease premenstrual anxiety, while supplements like magnesium and Ashwagandha help balance their moods throughout the whole month.
But what if there was a single at-home solution that could harness the power of neuroscience to help ease period cramps, boost your energy levels and balance your hormonal mood swings? Well, very soon, there might be.
Emilė Radytė is the CEO and Co-Founder of Samphire Neuroscience, creators of the FireBand – a first-of-its-kind wearable built to manage menstrual symptoms. Samphire claims that the FireBand will help you take control of your pain, mood and energy.
I asked Em some questions about the revolutionary FireBand device to understand more about how this incredible invention works to manage PMDD, endometriosis and other period symptoms.
What's the link between menstrual health and neuroscience?
We know that the symptoms that most of us experience before (or during) our periods can vary quite a bit across people, such as low mood, anxiety, mood swings, irritability, anger management, among others. This is because in the week before our periods (the luteal phase), the part of our brain responsible for emotion regulation and decision-making - the prefrontal cortex - develops asymmetric activity, with one hemisphere's activity becoming stronger than the other's. This leads to imbalance that can manifest in different ways - for some, it's the inability to attenuate/manage mood, leading to extreme low mood, or highs of happiness, or anxiety, or anger, or a mood swing of all of the above. However, all evidence points to the fact that neuroscientifically, at the level of the brain, all of these cognitive - or mood - symptoms are a result of this imbalance in the prefrontal cortex.
On the other hand, it is often forgotten that pain is actually also a perceptual, not only physical, symptom. Specifically, there is a network of different parts of the brain that control not only the perception of pain but also sensitivity to it. This explains why some people have higher pain sensitivity than others, and period pain is another good example - when people who menstruate don't have any underlying conditions, they have the same physical process happening in their bodies, but some will have excruciating pain that keeps them in bed for days, while others will barely wince.
So, changes in the brain underlie not only the psychological but also the physical experience of menstruation.
How did you get the idea for the FireBand?
Working as a researcher in novel treatments for depression, I was surprised to find that the symptoms we associate with depression are so similar to those of PMS or PMDD, and yet they are much more neglected and accepted as normal.
Realising that conditions, which disproportionately affect women, receive significantly less funding and rarely (if ever!) targeted treatment developed for them, I became really excited to develop our current knowledge about effective brain stimulation techniques to build products for women's needs, which take into consideration not only clinical efficacy (which is a non-negotiable) but also women's lifestyles, which tend to be busy, on the go, and needing of comfort, simplicity and care.
Who is the FireBand for?
Anyone who menstruates or doesn't menstruate (like those on long-term contraception) but experience hormone-related mood changes! At launch, our device will not be available for those under 18 or currently pregnant.
How long do you, or can you, wear the FireBand?
In order to achieve our advertised effects, you should wear FireBand once (up to three times) per day, for the five days leading up to your period, which leads to maximum mood and pain symptom relief.
We also know that the effects strengthen with every period, so we recommend using FireBand for at least three cycles (after which many women barely feel any symptoms) before deciding if it's right for them - and have a generous 100 day return policy to make sure everyone can try this option risk-free.
How has the FireBand been tested so far?
FireBand will be the first medical-grade device on the market to use Menstrual Neuromodulation Therapy, but its underlying technology - transcranial direct current stimulation - has been around for over 30 years and is an approved and reimbursed effective treatment for clinical depression and chronic pain. FireBand combines these two mechanisms into one and is adapted specifically for women's needs, and continues to build on the vast body of evidence with a range of ongoing trials to make the technology more personalised and effective (we have 4 clinical trials currently ongoing!).
Have people with severe PMS or PMDD symptoms tried the FireBand out? Could you share a testimonial?
Of course! Here is something Masuma* had to share:
"I've definitely noticed a reduction in pain, like emotional pain. Usually I'm crying for a good few hours every day, and I've only just realised that this time is different".
and here is something that Isabel* has shared with us:
"I have been using FireBand for about 5 months now and it's really changed my life for the better. I am able to go to the gym on day 1 and 2 of period, which is unheard of. My mood has improved, the pain has improved so much. For me the best takeaway is the energy levels I have now, and the fact that my period doesn't affect what I do on those days."
Of course, experiences of any medical treatment and symptom will always vary across people, but we're really proud to be able to offer a clinically tested and safe option for the hundreds of millions of women struggling every month.
*Real reviews from real users, however their names have been changed to protect their privacy.
When will I be able to buy the FireBand?
FireBand is currently undergoing CE marking for the EU and UK, and we're planning for the first FireBands to reach users in early March - we'll have a limited number at launch so will prioritise those on our waitlist (which we just opened!).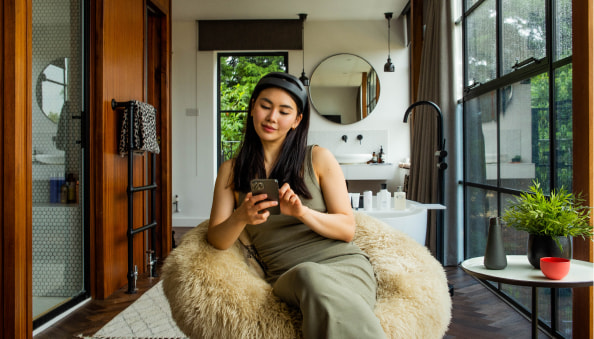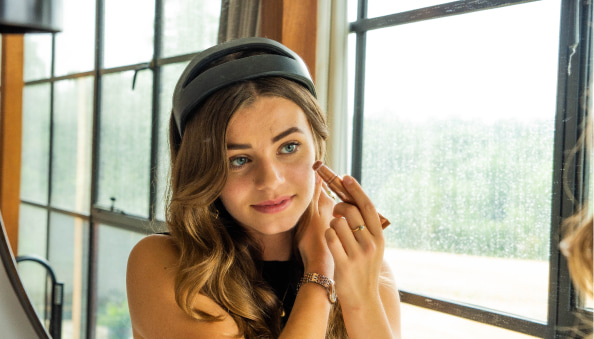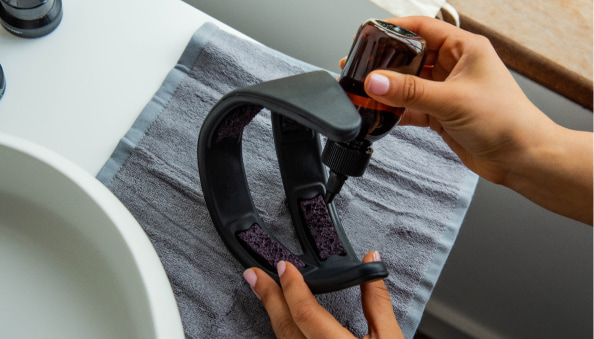 Discover
menstrual symptom support