Free delivery on all orders over £30
Free delivery on all orders over £30
Free delivery on all orders over £30
Free delivery on all orders over £30
Free delivery on all orders over £30
Free delivery on all orders over £30
Free delivery on all orders over £30
Free delivery on all orders over £30
Free delivery on all orders over £30
Free delivery on all orders over £30
Free delivery on all orders over £30
Free delivery on all orders over £30
Free delivery on all orders over £30
Free delivery on all orders over £30
Free delivery on all orders over £30
Free delivery on all orders over £30
Free delivery on all orders over £30
Free delivery on all orders over £30
Free delivery on all orders over £30
Free delivery on all orders over £30
How to use a menstrual disc
How to use a menstrual disc
A while ago I wrote a guide to using period cups. As someone who found using period cups really difficult, I wanted to create a simple 'how to use period cups' guide for people who were struggling with the classic advice of 'give it a couple cycles and you'll figure out how period cups work!' that I kept getting.
It's been almost a year since I wrote that guide, and having tried an additional 3 or so different period cups in that time, they're still not for me. So it goes.
I've definitely had more luck in that time, and I would say that if you're looking to find the perfect period cup for you, don't give up on account of my struggles. But, shockingly enough, what I have discovered is that even though I struggle using period cups, I love using menstrual discs.
Discs have been having a bit of a moment recently. Not only are menstrual discs a great option for anyone who has an IUD or copper coil (because they don't rely on suction, like period cups), discs have also recently been shown by scientists to be the best period product if you experience a heavy flow or struggle with heavy periods.
What is a menstrual disc?
A menstrual disc is a menstrual wearable designed to be worn to collect period blood.
Menstrual discs and menstrual cups are really similar in that they're both inserted into the vagina to collect period blood and both provide up to 12 hours of leak-proof protection when on your period.
On a basic level, period cups are shaped, well, like a cup and menstrual discs are 'disc' shaped, a bit more like a shallow bowl than a cup.
Some other key differences between menstrual discs and menstrual cups are:
Menstrual discs sit in the vaginal fornix, below the cervix, while menstrual cups sit in the vaginal canal, like a tampon.
Unlike menstrual cups, menstrual discs don't rely on suction to stay in place, making them ideal if you have an IUD and are worried about the suction of your period cup dislodging your copper coil or mirena.
Unlike menstrual cups, menstrual discs can even be worn during sex – ideal for mess-free period sex.
How do you insert a menstrual disc?
One of the main reasons why I dislike using period cups is that I find folding the cup really difficult. Some people have a knack for it and find a fold that works for them, but I felt like the folding process was fiddly and I could never fold the cup in a way that allowed it to pop open comfortably.
This is also partly why I love menstrual discs. Although the concept seems a bit out there, using menstrual discs is actually really simple. No 7 folds or Z folds or C folds – just pinch the edges of your menstrual disc together and there you have it, it's small enough to insert and no 'popping open' necessary. What a dream.
Here's a breakdown of the process:
Wash your hands and your menstrual disc
Sit on the toilet, or stand with a leg up on the toilet seat – generally whatever position you find comfortable for inserting a tampon will work. I found sitting easiest with my first attempts at inserting a menstrual disc.
Squeeze the edges of the rim of your disc together using your thumb and forefinger.
Insert the pinched disc into the vagina, angling it down and back towards your tailbone. Use your thumb or forefinger to push it as far back as it will comfortably go. Then, tuck the front rim of the disc up behind your pubic bone.
You can wear the menstrual disc for up to 12 hours of leak free protection, depending on your flow and the size of disc you have.
How do you remove a menstrual disc?
First, wash your hands. Take a deep breath (it'll help your pelvic floor muscles relax). Then, take a seat, squat, or stand with a leg up.
Slide your finger into your vagina until you feel the front edge of the disc. Hook your finger under the rim and slowly pull the disc out, keeping it parallel to the floor as you remove it to prevent spills.
Real talk: taking out a menstrual disc can be a blood bath at first. If you're used to using cups, you'll be familiar with the cup more or less staying in a controlled position as you remove it.
But, that's not the case with period discs. Period discs have a pretty large diameter, much wider than a cup, because they fit in your vaginal fornix which is the widest part of your vaginal canal.
When you remove your disc, the walls of your vaginal canal – which is narrower than your vaginal fornix – will be squeezing against the menstrual disc. Because of this, even though your disc is giving you leak-free protection when wearing it, it's likely you'll encounter some spills when you remove it.
My top tip? To avoid a chaotic loo trip, try removing your menstrual disc for the first time in the shower.
There's nothing to hold onto! What if I lose my menstrual disc inside me?
Unlike a menstrual cup, most menstrual discs have no stem for you to grab onto. But don't worry – you definitely won't lose it inside you because, simply, the disc has nowhere to go.
If you can't quite reach your menstrual disc, try take a moment for your pelvic floor to relax or 'bear down' with your pelvic floor muscles – almost the same motion as if you were trying to poo. You don't have to push crazy hard, just a little bit—and try to do so while you have a finger inserted so you can get ready to hook your disc and pull it out.
The Saalt Menstrual Disc does have a notch for your finger to help you to remove it, and as an added bonus, this disc has definitely been the 'cleanest' disc I've tested when it comes to removal, so would be a brilliant starter disc.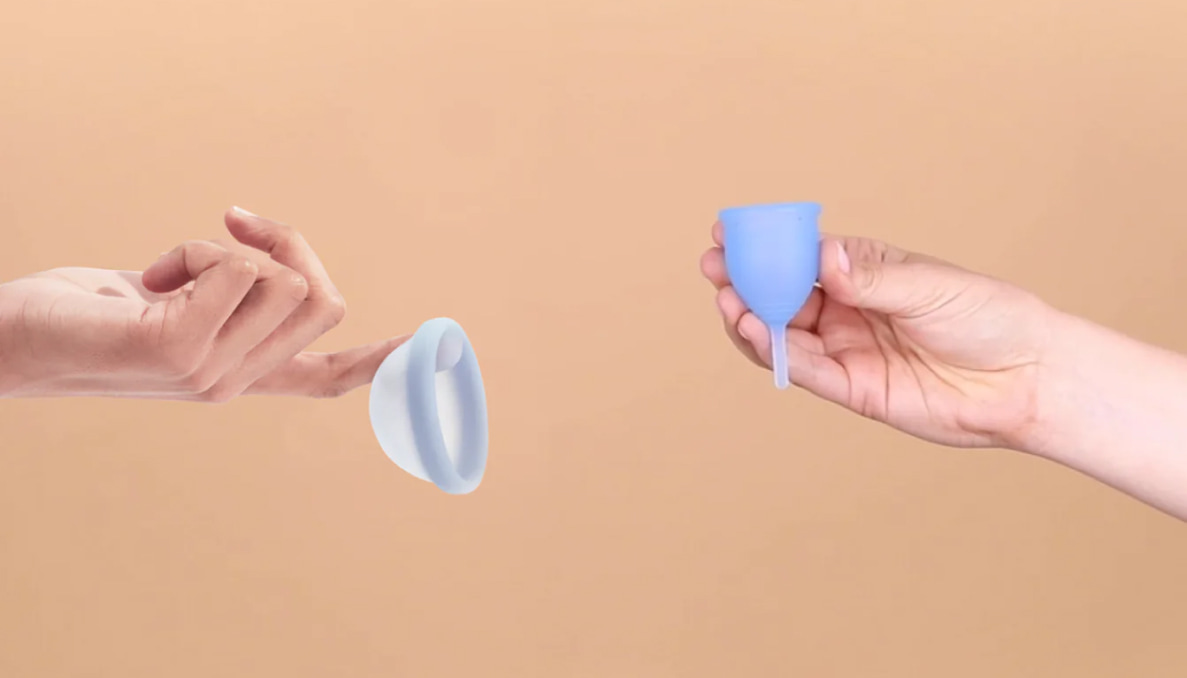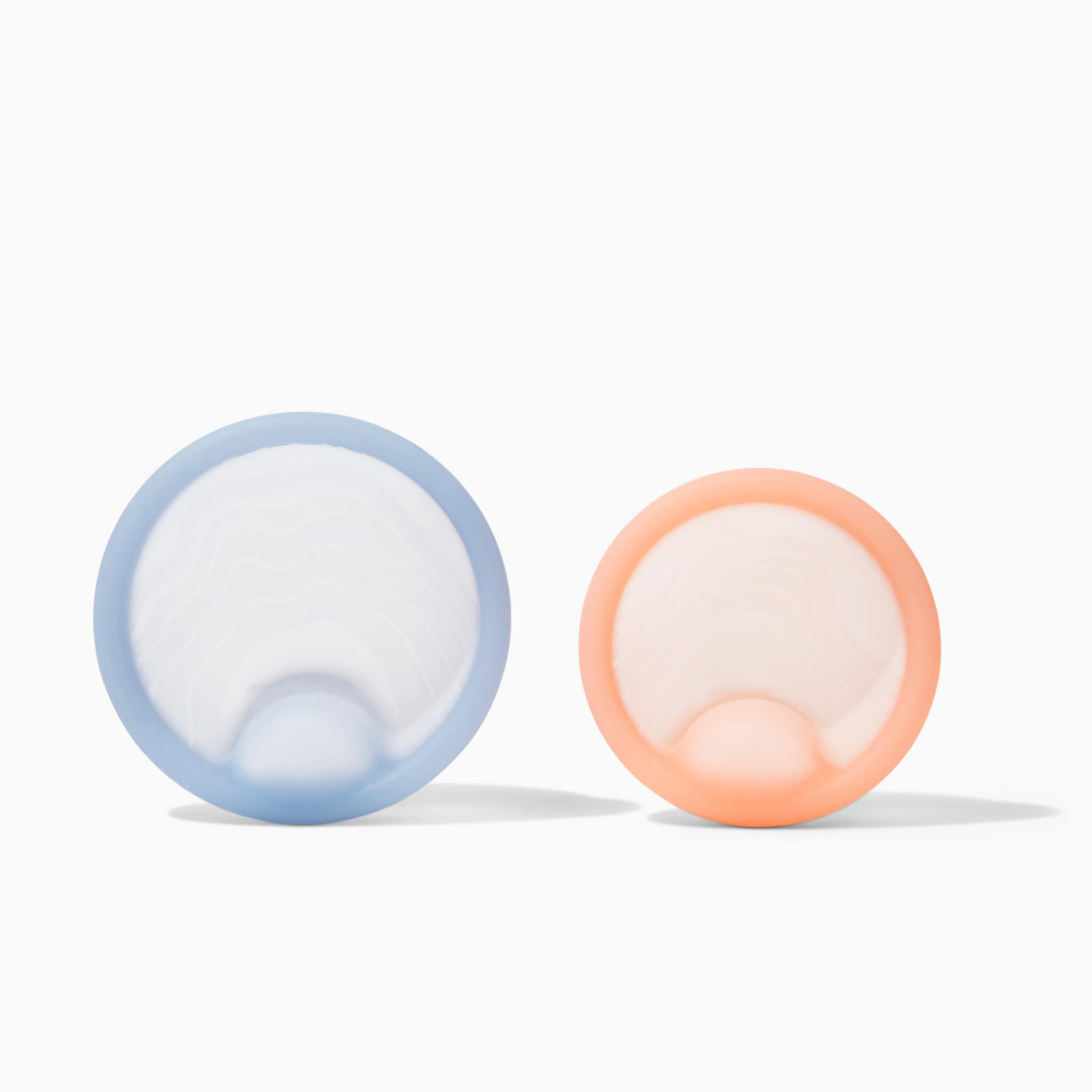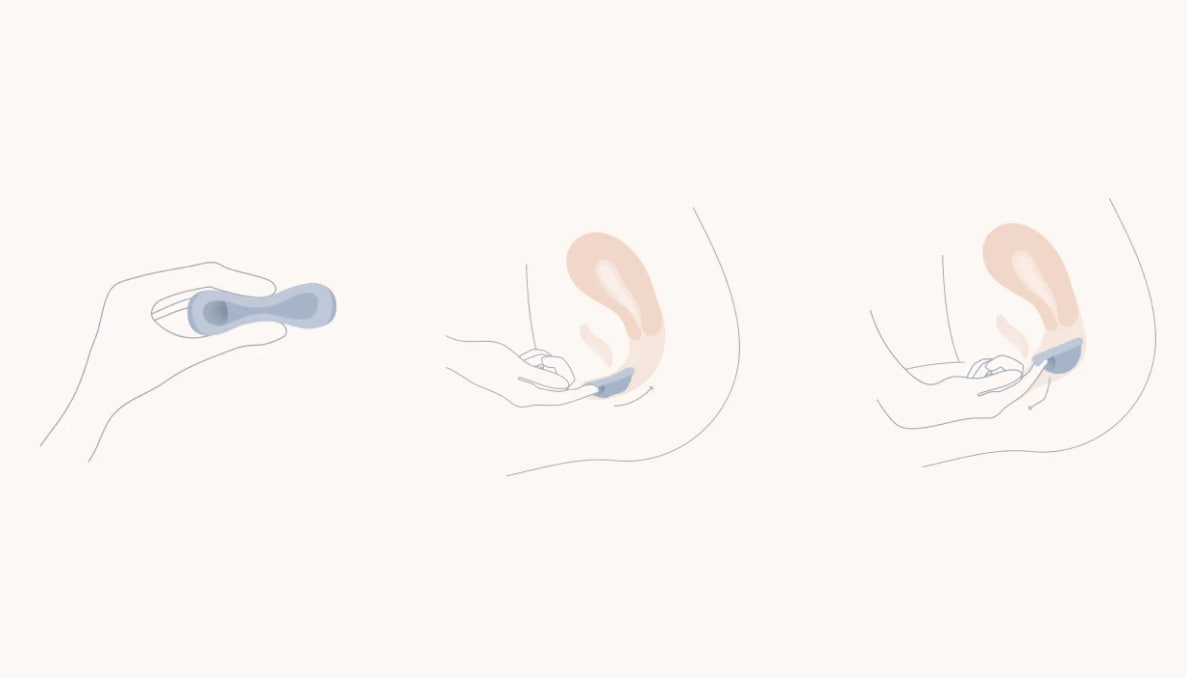 Shop
sustainable menstrual care